Lil Wayne: I Am Not a Human Being
Young Money, Cash Money, Universal Motown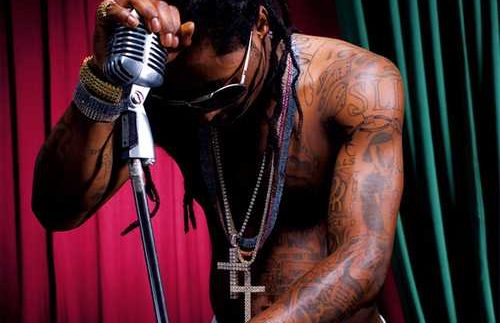 Bars won't hold back the best
rapper alive. Despite currently serving a prison sentence for a 2007 weapons
charge, Dwayne Michael Carter Jr, better known to the world as Lil Wayne has
just released his eighth studio album. Fans everywhere celebrated the rapper's birthday on September 27th by
downloading the digital release of I Am Not a Human Being.
Recorded before New Orleans native Lil Wayne
began serving his eight-month sentence, the album keeps the world from missing
him too much while he's locked up, and it has created a wave of anticipation
for his next studio album Tha Carter IV. I Am Not a Human Being is thankfully a return to what Lil Wayne
does better than any other living person: rap. His disappointing foray into the
genre of rock is over for the time being, and we couldn't be happier about
that. We still hear a bit of rock-inspired instrumentation throughout the
tracks, but nothing close to his last album Rebirth, released in early 2010.
I Am Not a Human Being has got plenty of what fans love about Lil Wayne. His
lyrics are playful, clever and filled with quotable one-liners– most of which
are too lewd to be repeated here– and pop culture references to celebrities, film
and his hometown. The hip-hop icon even names one of the tracks after Bill
Gates, though it doesn't have much to do with Microsoft or philanthropy. Weezy's
songs are about women (the more, the merrier, according to him), drugs and
alcohol (same sentiment applies here), occasional violence (he threatens to
shoot you in the funny bone) and of course, being the best rapper alive. Even with such heavy subject matters and
language that would make our mothers gasp in horror, Lil Wayne manages to keep
the songs surprisingly light and even downright funny.
And he doesn't do it alone. Members
of the Young Money family make plenty of guest appearances throughout I Am
Not a Human Being. Drake is featured heavily throughout the album,
including 'Right Above It,' a track about females and fame and 'With You,' an
attempt at a romantic song. T-Streets, Lil Twist and Jay Sean all lend their
voices, and the lovely Nicki Minaj sings the chorus of 'What's Wrong with Them.'
I Am Not a Human Being is not likely to be remembered as one of Lil Wayne's
top studio albums, but we are so thankful for the return of his seemingly
effortless hip-hop style. The free
energy of this album is much more similar to one of Weezy's mix tapes, making
it a fun listen, even if it's not an especially memorable one.
Until Lil Wayne finishes his
time in prison and immediately begins working on his next studio album, we're
thrilled to have I Am Not a Human Being.