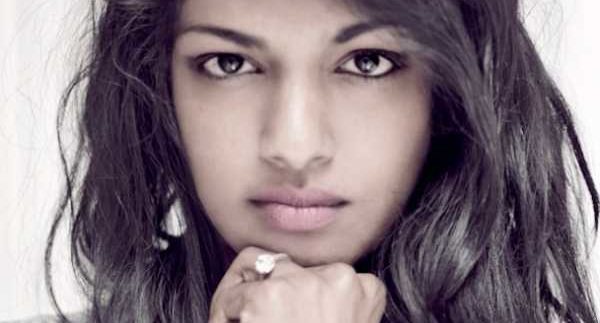 In 2007, 32-year-old
Mathangi Arulpragasam aka MIA, became a worldwide phenomenon when Rolling Stone Magazine rated her 2007
album, Kala as the best album of the
year. Arulpragasam went on to win more than one Grammy nomination for her single 'Paper Planes.' Two years later, she
made it onto Times Magazine's list of
the 100 most influential people in the world.
M.I.A. quickly
became a household name as she continually tried to push musical boundaries
with an aggressive, revolutionary game face. Her labelled global influence
stems from her work in various fields, ranging from visual design to political
activism and the music scene.
Lately, as M.I.A.
has been busy trying to push her 'radical' political stance,
criticism has hit her full force. Not only has there been a high level of
controversy surrounding her violence-fuelled music video for 'Born Free,' but
in attempt to combat her New York Times
cover story– which criticised her as nothing more than a talker– she published the journalist's cell phone number on her personal twitter account.
Released on July 13th
by her own record label, Maya attempts to drive
home the artist's desire for kicking up a fuss outside the main stream box. Though the artist's messages are a continued
call for hope and peace throughout the world, she leaves little more than a
mess in her wake. And why
was the album titled as a supposed typographic equivalent to her name, which is
nearly impossible to search for? Oh-so cool.
The opening
track, 'The Message' is only the beginning of the album's constant looping and
repetitive beats. The lyrics, describing the government's leash on the digital
world, are nothing new.
M.I.A. takes her trademark
ferocity down a notch, leaving the violence and drugs behind on 'XXXO', where the
constant electro-punk feel that drowns the album is replaced for a moment by a
pop-grinding club tune.
'Tell Me Why' rounds
up the album in an attempt to ask some philosophical questions, reflecting her
supposedly forward, revolutionary attitude; but it ends up sounding more like
silly banter. The over-digitalised vocals don't help her out either.
With two successful albums in her wake, this album seems nothing more than noise.
Creatively, some ideas are lurking about; but the implementation is a whole
different story.