Mark Ronson and the Business International: Record Collection
Alternative & Indie

Dance & Electronica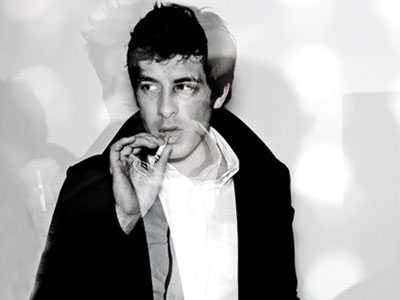 The trend of
superstar producers headlining ahead of their superstar artist peers has never
been more embraced than in the case of Mark Ronson. His first two albums Here Comes the Fuzz (2003) and Version (2007) experienced polar
receptions upon release, but seven years after he made his name as a quirky and
original DJ in New York, he has cemented his position in the industry as one of
the most influential and sought after producers. The release of Record Collection under the visor of
Mark Ronson and the Business International signals a new stage for him; as he
tries to show that he can stand on his own two feet without vocals by his
superstar friends.
Released as the
first single and taster way back in July 2010, opener 'Bang Bang Bang' sets the
tone, as Ronson ditches the horns for a more synth-pop sound. It's catchy and
sounds off with a bigger and louder bubblegum boom on every listen. Veteran
rapper Q-Tip is a perfect fit for a Mark Ronson song, but it's Amanda Warner of
electro-pop duo MNDR that surprisingly shines. Her delivery of the line
'Je te plumerai la tête' in the chorus is as gratingly infectious as it is
teasingly playful and sexy.
There is a
conscious effort on Record Collection
to fuse the mainstream sound that brought Ronson so much success with Version with his own brand of
alternative hip-hop that was initially so badly received on Here Comes the Fuzz. Wu-Tang Clan's
Ghostface Killah originally featured on his debut, and his contribution on
'Lose it' is another precious highlight of what turns into a laboured record.
Listen after
listen, you'll will it to work; because on paper it all looks great: Simon Le
Bon of Duran Duran, Kyle Falconer of The View, Rose Elinor Dougall of The Pipettes and the talented D'Angelo are
all mouth-watering contributors. Despite
this, the album lacks the spontaneity and imagination that it deserves. Every
song sounds too measured and too precise, which ultimately equates to flat and
forgettable tunes, such as 'The Bike Song'.
Record Collection will underwhelm fans that are still riding the
soundwaves of his hit remixes. Unlike the mix and mingle of Version; this album feels much more
consistent, and for better or for worse, it has a distinct and solid uniform
feel to it.
Mark Ronson is likeable
and completely unobjectionable, which makes it harder to suggest that his most
successful songs are those featuring the bigger, popular and more successful
stars. Former muses Amy Winehouse and Lily Allen lent their star statuses as
much as they did their vocals, and it begs the question: exactly how many of
these songs will still be on radio playlists six months from now? We think one,
maybe two. Probably just the one, though.