Downtown/Universal Republic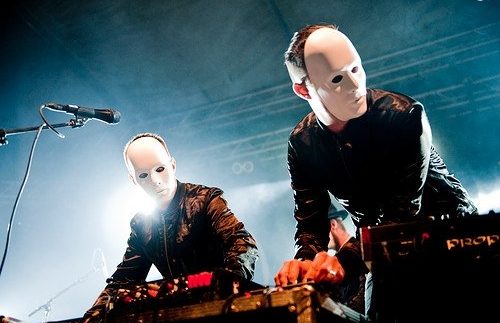 Sweden is a country that has not only brought us Volvo and Ikea; it has also gifted the world with unforgettable music – ABBA being the most famed. Other Swedish musicians who have gained acclaim over the years include Eagle-Eye Cherry famous for 'Save Tonight' and the pop duo Roxette, who shot to fame in the 90s.
In 2007, Swedish musicians Christian Karlsson and Pontus Winnberg met American singer and songwriter Andrew Wyatt and came to form the band Miike Snow. Choosing a name that belongs to a friend of the band, they opted to spell it like that of famous Japanese director Takashi Miike's surname.
Their single 'Animal', released February 2009 on their eponymously titled debut album, gained critical acclaim. Later, the song 'Silvia', which was also re-mixed by DJ Sebastian Ingrosso, garnered great praise and further widened the band's audience. Anticipation grew upon hearing the band would release a second album;
Happy to You
.
The album stays true to their indie-pop nature, with an added hint of electro to the mix – similar to their previous album. The first track, 'Enter the Joker's Lair' makes for a good introduction for what lies ahead. The fantastic musical transitions and background harmonies offered in the intro track make for a satisfying opening.
Interesting new sound techniques and effects are also experimented with on this album to good results. Fans of the song 'Silvia' from their previous album will enjoy 'Pretender' as it delivers in similar style. 'Archipelago' will please all of the hardcore indie-rock fans out there, sounding much like Vampire Weekend.
'Paddling Out' and 'The Wave' are by far the best two songs on the whole album; the simple yet catchy piano chords and distinct drumbeat of the former in particular are exceptional. The latter's witty lyrics and marching drumbeat also come together well. Both songs are available in great remixes on the bonus CD, both of which were done by Grammy nominated house music producer Wolfgang Gartner and producer Style of Eye.
Seldom do we find an album that mixes both electro-pop and indie without crashing into mid-air failure. The eccentric members of Miike Snow have stayed true to a genre that they have made their own, and give insight into what could well be the future sound of indie music.