Dance & Electronica

R&B & Hip-Hop

...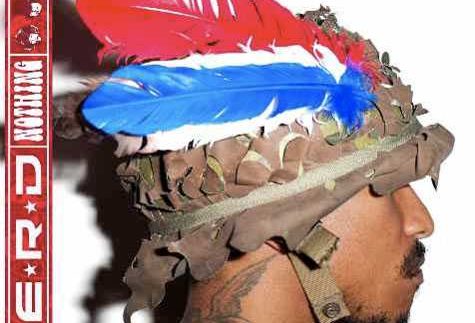 N.E.R.D ('No One Ever Really Dies', often
referred to as N*E*R*D) have consistently produced music that is fun to listen
to if you are in the mood for some high-energy noise.
Having just wrapped up their fourth studio
album Nothing, N.E.R.D may be
pulling out a few stops with some unprecedented versatility. Critics were
looking forward to new sounds with the addition of classically trained Canadian r&b singer Rhea, who joined the three-part outfit (consisting of Pharrell
Williams, DJ Chad Hugo and Shay Haley) for the live promotion of the album,
before parting ways due to reported musical differences.
Equal parts fashion icon and lady-killer
crooner, Pharrell Williams has brought iconic haute fashion to hip-hop in a big
way as the front man and vocalist for the group, while sporting an
always colourful array of fancy trainers, bomber jackets, gaudy sunglasses and
bedazzled accessories. And as all fans know, his musical styles are often as bright as his trendy space-age-themed attire.
Still featuring Pharrell as a
falsetto-heavy lyricist, heavily produced tracks and a formulaic ratio of hip-hop,
rock n' roll, pop and soul, Nothing is
overall a little less hyper than previous N.E.R.D albums, allowing some subtle
musical elements to shine through.
'Hot-n-Fun' is the first single off the
album to hit the airwaves. The party track features the energetic electro-pop popularly
associated with the trio. Nelly Furtado's chorus wails over Pharrell's lyrics
on how to have the most fun and get right; while a heavy dance beat pins down
the high-energy barrage. 'Hypnotise U' springs back into conventional N.E.R.D
form, with an ecstatic falsetto chorus and a synthesiser melody.
'God Bless Us All' carries upbeat bebop
candour, with oohs and aahs in the chorus, a heavy horn section and bass line,
tinkling piano keys and rhythmic clapping. The verses carry an inspirational
message of shouldering on through personal trials; deviating from the
pure flirtation that Pharrell has perfected to an art on past hits such as
Snoop Dogg's 'Beautiful' and Jay Z collaboration 'Frontin'.
The musical styles of Nothing play like a heavy mosaic of contemporary r&b tributes. At
moments, Pharrell abandons his signature falsetto for a surprising baritone,
sounding like fellow pianist/vocalist John Legend; while some refrains employ complex
harmony styles reminiscent of neo-soul singer Erykah Badu. 'Nothing on You'
delivers the album's punch line with Pharrell's raspy chuckle, musing: 'We learned…we
learned nothing, right?'
'It's in the Air' projects an early Motown sound,
a la Otis Redding and the Temptations. Breaking up the pace between urgent hip-hop
verses, a lazy chorus and a frantic brass refrain, the track is full of fast-paced
hip-hop gimmicks, which is one of the things that N.E.R.D do best.
The stated purpose of this album is 'to
have fun'; and it does. There is no denying the talent that all three bring to
their art; so, good for them for enjoying themselves along the way.