Ray Lamontagne: God Willin' and the Creek Don't Rise
Ray Lamontagne and the Pariah Dogs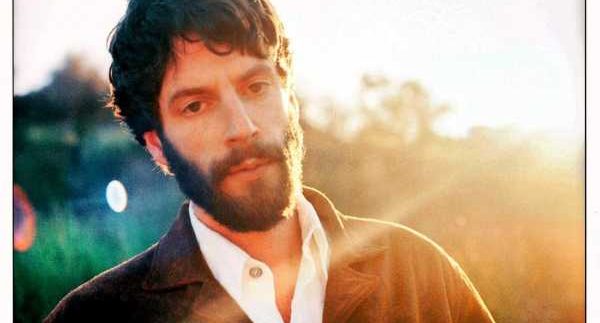 The best way to
describe this New Hampshire
singer-songwriter is that he's a lamb with the roar of a lion. Known for his
raspy, heavenly voice, Ray Lamontagne's impact on the US folk scene
over the past few years cannot go unnoticed.
With four
successful albums including Gossip in the Grain, which landed him at the
top of Billboard charts, and Trouble, which sold nearly half a million records,
Lamontagne's touch has spread like wildfire.
Released on
August 17th, God Willin' and the Creek Don't Rise takes his talent
further down the road from the bluegrass ballads to bluesy undertones; and his
collaboration with the Pariah Dogs adds even more to the outstanding execution
of this album. Self-produced at his rural farmhouse in Western
Maine, the album's sound is dripping with soul imagery and
atmosphere. In his authentic, full-of-love style, the majority of the album is
fashioned with contemplative lyrics that are laced with themes of both
heartache and hope.
The opening track 'Repo Man' automatically has you grooving with its soulful undertone,
maddening guitar licks and Lamontagne's powerhouse vocals. Lamontagne lets you
know that he's sick of relationship drama: the melody is bursting with energy
and leads the album off with a punch.
'Old Before your
Time' is a beautifully layered ballad with a call for living life to its
fullest. The melody is woven with the southern-style plucking of the banjo
accompanied by his loose, earthy guitar. Reminiscent of times past; this track
is poignant, relatablel, and timeless.
The popular track 'Like Rock n' Roll and Radio' carries with it a classic melancholy that Lamontagne
does so delicately. Resonating its the weary-at-heart style, its metaphoric
take on love is a clever yet discomforting one.
The melody of 'Devil's
in the Jukebox' transports you to a hopping little joint in the middle of
nowhere. It's filled with a country boy's soul: the catchy lyrics, funky beat
and roaring harmonica as well as a cameo by pedal steel player Greg Leisz will
leave anyone wishing for a visit to good ol' Nashville.
Ray Lamontagne's intrepid, dramatic style and perspective on love continue to shine throughout the album. He knows how to put the icing on the cake.