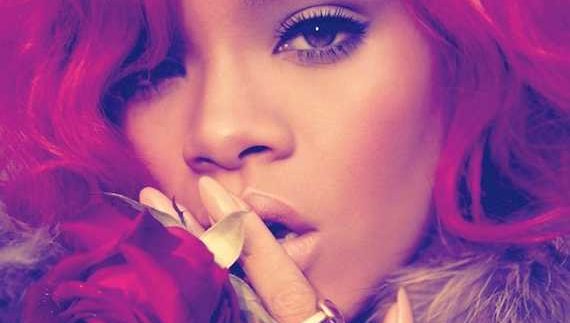 Rihanna may have arguably one of the most
powerful vocals in the pop industry, yet her sound is rather confused. Making
headlines over the past two years for her personal life more than her music,
the 22-year-old Barbadian's latest album Loud follows the same trend as
her previous two albums Rated R and Good Girl Gone Bad, where she
seems intent on hammering it into your head that she's a tough chic and she
likes it rough.
Although it's thankfully not as dark as Rated
R (released after her much publicised physical abuse by former
boyfriend Chris Brown), Loud still carries traces of her desperate
attempt to convey a hardened exterior that frankly doesn't match her sweet
vocals.
Produced by Jay Z and featuring fellow
young talents Drake and Nicki Minaj, Loud will probably continue to ride
high on the massive success of her collaboration with Eminem on 'Love the
Way You Lie'– a second and equally powerful version is featured on this album,
but it's once again Eminem's ferocious rapping skills that carry the song
through.
The rest of Loud is a mish-mash of
sounds, including an awkward sample of an Avril Lavigne song on 'Cheers,' 80s-influenced ballads and
what could only be described as hardcore pop.
Several of the tracks are enjoyable and will probably haunt you on the
dance floor or radio for a while but listeners probably won't be able to shake
the feeling that Rihanna hasn't quite made her mind up on what
she sounds like.
Although she publicly criticised the song
for being too commercial, 'Only Girl in The World' is a decent dance track with
heavy synths and a sing-along chorus. 'Who's That Girl' featuring Drake is a slower pop song,
the second single off the album and another Nr.1 hit.
'Man Down' seems to be a modern female take
on Bob Marley's 'I Shot The Sheriff,' where Rihanna taps into her
roots and dancehall influences, allowing her Barbadian accent to come through
pleasantly. 'Raining Men' features Nicki Minaj and is possibly the most
irritating song on the album, where her vocals sound catlike and whiny,
and not in a good way.
Without a doubt, the most offensive song on
the album is 'S&M,' which is actually a pretty good song and will have you dancing along against your own free will. However, given her
history as an abuse victim, it just sounds completely wrong for her to sing
'Sticks and stones/ May break my bones/ But chains and whips excite me.' For someone who said that she wanted to speak
out about her abuse in order to be a role model to younger girls, we don't
quite understand why she would sing such a brazen song.
Thankfully, 'California King
Bed' and 'Complicated' salvage the album and enable her to show off her
vulnerable side, although her vocals on 'Complicated' do border on screeching.
All in all, Loud is a good step up
from the miserable Rated R, though Rihanna still needs more time to grow
and develop her sound. And she needs to
leave the leather-S&M attitude to Lady Gaga.