Dance & Electronica

Europop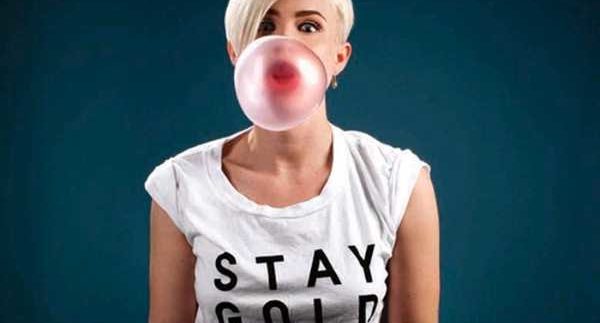 We've
had a soft spot for Swedish artist Robyn ever since she broke onto the pop
scene back in 1997 with the catchy but imaginative 'Show Me Love'. Back then,
she was just another blond bubblegum pop singer, and her sound was excessively manufactured.
A decade later, she regained our respect with her album Robyn, which set the tone for her signature dance floor-friendly
voice. In fact, we may go as far as to say that she had the pop edge long before Lady
Gaga discovered exaggerated shoulder pads and coke cans as hair curlers: catchy lyrics, heavy dance beats, avant-garde
feminist attitude. You may have heard 'Handle Me' and 'Who's That Girl?', as
well as her collaboration with Kleerup on 'With Every Heartbeat'. Last summer, her collaboration with
Christian Falk on 'Dream On' was a massive summer hit at Ministry of Sound,
further cementing her reputation as a house music vocal goldmine.
For fans of
Robyn, 2010 is a good year, as the artist plans to release three parts of her Body Talk album. Body Talk Pt. I was released this June, with the next two instalments
set for September and December 2010 respectively.
The
eight-track album stays true to Robyn's signature sound, with well-engineered
instrumentals, hip-friendly beats and her soft yet sharp vocals. Allegedly
written for and about the dance floor, Body
Talk Pt. I tackles the loneliness of
independence, the difficulty of a platonic friendship, feminism and the
struggle between technology and humanism.
'Fembot' is a fun, synthesiser-heavy track
that unfortunately resembles Miss Spears' 'Pieces of Me', which is interesting
since Robyn sang the backing vocals on that track. 'Don't F****** Tell Me What
to Do' has a simple house beat with Robyn's vocals listing all the things that
are killing her, including her feet, her mother, her manager… the list goes
on and on.
'Dancing on
My Own' is the album's first release and already a Top Ten Hit on the UK
charts. Its sweet yet heartbreaking lyrics about watching her love across the
room with another girl is a universal theme that's been overdone; yet her
earnest and genuine vocals are effective. 'Dance Hall Queen' tips its hat
to dance hall music, with a reference to Sting
in her chorus and swedish pop icons Abba in the song title. It doesn't necessarily pair well with the rest of the album,
though it does demonstrate Robyn's smooth range as a vocalist.
'None of Dem'
is her second collaboration with Röyksopp, yet it sounds more like M.I.A. It's
a disappointing follow-up to their 2009 masterpiece 'The Girl and The Robot',
also featured on this album. 'Jag Vet En Dejlig Rosa' stands out like a sore
thumb. Sung entirely in Swedish, the eerie track is apparently Robyn's
favourite lullaby and will completely mystify the listener as to why it's on an
album about the life and loneliness of the dance floor.
Last of all,
the acoustic version of 'Hang With Me' is a simple ballad with a piano and
string orchestra backing Robyn's brilliant vocals, showcasing the sweet girl
behind her androgynous dance floor persona.
All in all, this is an album
that will please DJs and pop audiences alike, the kind you can play at a party
or on a treadmill for some well-layered and very memorable tunes.