Ron Pope: Calling Off the Dogs
Alternative & Indie

Pop

...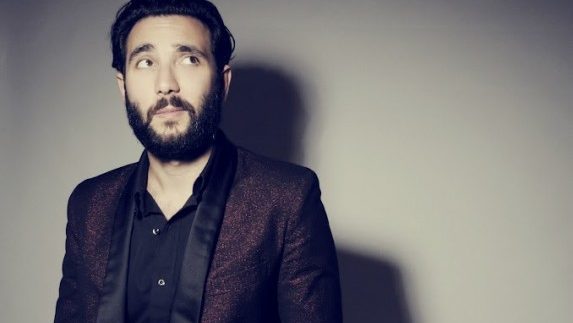 Since the mid 20th century, the folk and rock genres have been worn down by tested music formulas that will guarantee sales. Rarely does anyone set out to make mainstream music and come up with something new on their venture.
Ron Pope is a contemporary American pop-rock musician that brings a slight change of scenery to our routine musical lives. Emitting a confident, genial voice, he has fostered the ability to creatively twist chord progressions whilst keeping them accessible to an everyman taste; something that garnered initial widespread acclaim after spreading his first hit – co-written with his band mate Zach Berkman – 'A Drop in the Ocean' on the internet in 2005. From that point onwards, he performed with the Districts, before they disbanded in 2009. Pope went on to sign a year-long contract with Universal Records, and has since managed to remain successful as an independent musician, unbothered by corporate affiliation.
His latest album, Calling Off the Dogs, features the signature streaks of Ron Pope; a mellow expressive timbre of voice that's accompanied by daring guitar chops and layered textures. Indeed, Pope proves himself a versatile and flexible musician capable of both serenading the soft-hearted, and giving the crowds something to jump to.
At times there is a vibe of nostalgia surrounding the music, evoking the sense that it was made during the rise of glam rock in the late 70s or early 80s, but without the cheesy aesthetics of the era. Creepy title aside, 'Lick My Wounds' is an opening anthem that could easily be mistaken for an eighties hit, laced with a church organ, a wailing chorus and a boisterous guitar.
Unfortunately, there are instances on the album, such as on the ballad 'Signs' or the closing track 'Blood From A Stone', where Pope chooses to sing in an overly soft timbre which makes the songs much too poppy and smooth. Pope displays his contemporary singing capabilities on 'Back to Bed', which, although a well written and catchy tune, is spoiled by his overly-caressing tone. In comparison, compensation is made in the next, fuller-bodied track, 'New Friends'.
Whilst staying faithful to a pop-rock genre, particularly in the manner that he uses his voice, Paul has the sophistication to include more complex chord structures, a catchy use of strings and a profound variation in texture. Even with some weak tracks, these elements make Calling Off The Dogs palatable to the more cultured ear, once you become accustomed to his voice.