Rufus Wainwright: All Days Are Night: Songs for Lulu
Decca (U.S.), Polydor (U.K.)

Decca (U.S.), Polydor (U.K.)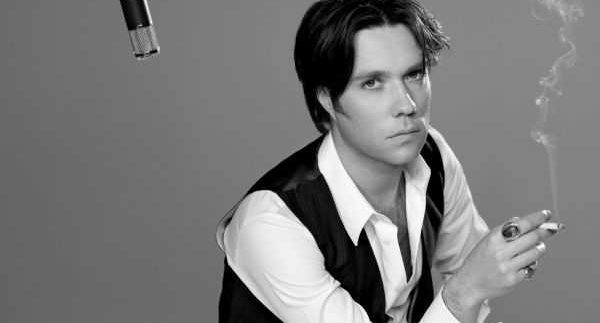 After recovering
from some tabloid notoriety for his not-too shocking struggle with substance
abuse, Wainwright is ever the songstress in All Days Are Nighst: Songs for
Lulu. The album is instrumentally sparse but arguably not poor, featuring
only Wainwright's vocals and his piano.
Stylistically, the singer has never
been very diverse, but he possesses an enviable flare and style nonetheless in
his sixth studio album, whose title namesake is a fictitious character inspired
by Shakespearian drama and what the artist describes as the dark force that
dwells in all of us.
Like much of
the Canadian-American's work, it is clear this album is inspired by the classic
arts, from title to tone; 'A Woman's Face' brings to song one of Shakespeare's
own poetic sonnets. Wainwright's wailing vocals and plodding keys are a solid
mix of emotion and self-indulgence as he sings of the power of admiration 'Gilding
the object/ Whereupon [it] gazes'.
Glossy hair,
doe eyes and ruffly peasant blouse attire aside, Wainwright can produce a note
and invoke some impressive heartfelt emotion. The rich slow-motion vibrato of his
vocals, the escalating piano and lingering minor keys are all reminiscent of
the artist's darker ballads from earlier days.
Gone, however,
is the spry edge and the headiness of 'Cigarettes and Chocolate Milk' or
'Instant Pleasure'. We can't help but miss the cheekiness of some of his
past works.
The opening
track 'Who Are You New York' is dripping with melancholy. In some cases, the
key, tone, and content of songs are so similar that you have to check which
track is being played.
In many ways,
Songs for Lulu is a coming-of-age project. At 36 years old, Wainwright
is emerging with a more serious, responsible piece of work,. True to his
operatic influences, he seems to have created an album not of separate pieces,
but one continuous autobiographical narrative. 'Martha' is
a ballad to his sister, singer-songwriter Martha Wainwright: 'Martha/ It's your
brother/ Please come back…' where Wainwright
demonstrates his vocal power of persuasion.
With such a
personal, laid-bare work as this, listeners may sense that they're listening in
on Wainwright's private conversations and confessions. The album feels
uncomfortably intimate at times, with the artist so drastically stripped down; it's
more of a diary than a performance, really. Still, some show tunes-inspired
jazz makes an appearance and briefly picks up the pace in the self-explanatory
'Give Me What I Want and Give it to Me Now'.
'It's the
true love that makes me want to cry' howls Wainwright, as if to warn us:
refrain from listening to this album if you're already having an emotional day.
As unvaried as the album may be, fans should rejoice at such a raw and
true-life work of art: Rufus is back, a little older, a little sobered up but
still going strong.