Sara Bareilles: Kaleidoscope Heart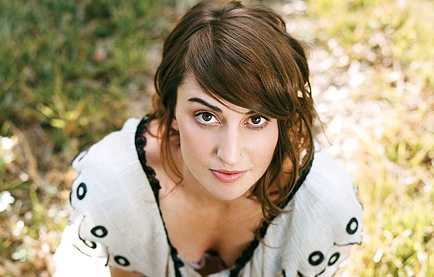 American singer-songwriter Sara
Bareilles is the Anti-Gaga: her songs are simple, she seems fully human, and she
prefers coffeehouse-style acoustic performances over cone bras and aggressive
sexuality.
A trained choir singer in
university, Bareilles struck gold in 2007 with her catchy 'Love Song,' which
was allegedly written in response to her record company's pressure on her to
write a love song. The hit song made it onto the Billboard Top Ten charts and
helped Bareilles' album Little Voice
reach Nr. 1 on the iTunes charts.
Three years later, Bareilles is back
with Kaleidoscope Heart, a collection
of easy-listening tunes with relatable lyrics. Her sixteen songs are quite
enjoyable and often have a little spunk and fun to them. However, Bareilles ultimately
stays far too close to safe soul-pop territory, never venturing outside the
parameters laid down by predecessors such as Sara McLaughlin and peers such as
Ingrid Michaelson and Regina Spektor.
Most of the album features the piano
(her weapon of choice) prominently, as well as acoustic guitars and occasional
string orchestras. With almost every song written by Bareilles, the album
demonstrates her clever writing skills and knack for pouring her heart out into
the lyrics. With most songs centred on the theme of life after love, Kaleidoscope Heart may appeal more to a
female audience.
Bareilles uses her contralto vocals
elegantly and brings the soul in her lyrics to life. 'Breathe Again' and
'Bluebird' are cleverly arranged with beautifully simple piano melodies, while
the more upbeat 'Gonna Get Over You' features a faster beat and post-breakup
optimism. It's the kind of song that you'd want to listen to in order to
motivate you out of your bed-ridden sorrows.
The album's debut single 'King of
Anything' is a cleverly written and somewhat snarky ode to a man who thinks too
highly of himself. Expect this catchy track to get stuck in your head for a
while. 'Machine Gun' and 'Say You're Sorry' round up the album with sweet
vocals, fun lyrics and well-arranged melodies that display the layers in
Bareilles' artistry.
Kaleidoscope Heart is not
necessarily Grammy material, nor is Bareilles the most powerful vocalist or artistically
daring performer out there; but the album will satisfy your need for
coffeehouse, acoustic strumming, gentle vocals and feminine-geared lyrics.