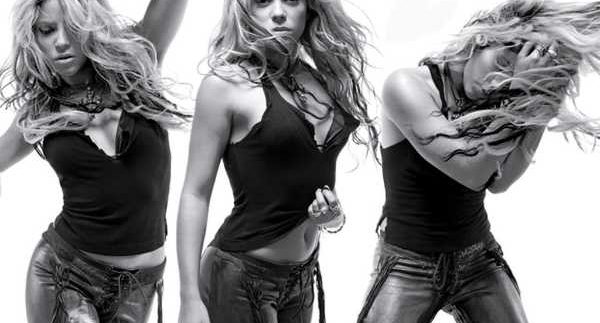 After a career of producing albums in Spanish
and English, 33-year-old Colombian superstar Shakira recently launched her latest album, which transitions frequently between languages, and pairs her hard-edged vocals and
bubble-gum, sexy pop image with her signature blend of Latin beats and sultry
guitar strings. As a result, Sale el Sol/ The Sun Comes Out sounds like a mosaic of Shakira's
music over the past few decades.
It appears that Shakira has moved even
closer to collaborators in the hip-hop world, working with the likes of British rapper
Dizzee Rascal and Cuban-American Pitbull. Both are well-known as figures in the
hard-knocks hip-hop context, so it may be a surprise to see them singing next
to the shimmying hips and sunny smile of the 'Hips Don't Lie' star; but oddly the
combination works.
The first single of Sale el Sol, 'Loca' is a cover of an old hit by Dominican rapper El
Cata, who sings along for the Spanish versions of 'Loca' and 'Rabiosa.' René
Pérez of Calle 13 steps in for the upbeat rap ballad 'Gordita,' where Shakira
shows more tongue-in-cheek humour than usual in her lyrics.
'Mariposas' (butterflies) is upbeat, poppy
and elastic. 'Lo Que Mas' has Shakira flexing her vocals and belting out a satisfactorily
melancholy ballad, while orchestral strains, piano keys and strings fill the
song with notes of longing. 'Rabiosa' is brimming with sex appeal, accompanied
by Pitbull's lazy chuckle in the English version and a Latin horn section. While
'Devocion' changes the mood, with a deadpan rock n' roll sound, hollow vocals
and snares pounding out a ballad reminiscent of pure 90s rock.
The biggest surprise of the album is
Shakira's decision to cover The XX's heart-wrenching love song 'Islands.' It takes a minute to put together the pieces;
but the pop instrumentals are indeed strumming out the bass line of the UK band. We can only imagine that the pop singer was smitten with the
tune, although an explanation would be helpful. Too young and fresh to be a
classic, the cover may be an uncomfortable listen for fans of The XX's original.
Bounding back onto her rightful pop
pedestal, 'Tu Boca' takes us back to Shakira's comfort zone of joyful odes in
the form of pop rock.
Sale
el Sol also features a slightly rock-heavy version
of the World Cup hit 'Waka Waka (This Time for Africa)',
the upbeat ode to the continent that aired to exhaustion during the World Cup
frenzy this summer.
Featured at the end of the album, Shakira's
Spanish versions of the tracks come off as even more fun than the English
versions; full of energy, charm and sincerity.
After a thorough listen, it's difficult to discern
exactly what Shakira does best. Does her power lie in the fact that she
continues to make the 90s look fresh with her midriff-bearing gold lamé?
No, this singer has got chops, as pop
cheesy and over-stylised as her material can get. Her voice is unique, her
energy and presence are undeniable, and she moves like nobody else.