Sharon Jones & The Dap Kings: I Learned The Hard Way
Sharon Jones and the Dap Kings

Jazz & Blues

R&B & Hip-Hop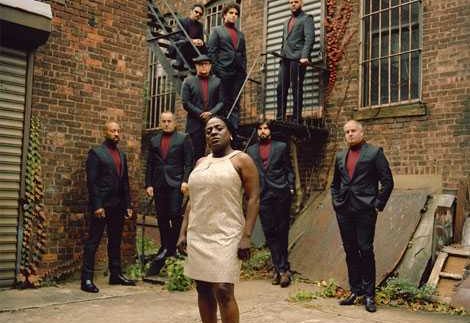 If you've watched last year's Up In The Air, then you've probably heard Sharon Jones and the Dap Kings' swanky rendition of 'This land is your land'. Their song is a cover that bears no resemblance to the slice-of-Americana original; to call it merely a cover would be dismissive of the Dap's talent. What comes as a shocker, though, is that this groovy ballad wasn't recorded decades ago in a better time as its nuance suggests; it was actually recorded in 2005.
Sharon Jones is an unglamorous diva in her own right. The 54-year-old started singing at a young age, often imitating her idol James Brown. By her twenties, she was a fixture on the funk and disco scene in New York . Unable to land herself a record deal, Jones performed as a backup vocalist for other recording artists until this diamond-in-the-ruff was rediscovered. By the early 2000s, her friends assembled The Dap Kings as her backup band.
I Learned The Hard Way opens with a roar that proclaims it an instant classic. 'The Game of Love' is a heartfelt diatribe against the hardships of love, and that notion is echoed throughout the record, from the title track, 'Without a Heart' and 'Give It Back', just to name a few. Jones is upfront and confessional, and her lyrics are effortless and full of ghetto candour; yet beneath that tormented crust is a very invigorative filling that will lift you up.
The soul and funk sensibilities employed by the groovy bunch are not just a nod to the Motown days; it's a full-blown obsession. The band turned their back to digital recording and constructed their own studio with vintage analogue equipment to create their textured hard-hitting sound. It's by no means a gimmick; the production of the album sounds crystal clear without the digital artificiality.
The album plays more like a greatest hits anthology and is a great antidote to the panicky strides of FM radio. Just pop it in and enjoy the smooth ride. And to anyone who ever complained that they just don't make them like they used to anymore; Jones and her daps are about to prove you wrong.