Alternative & Indie

Pop

...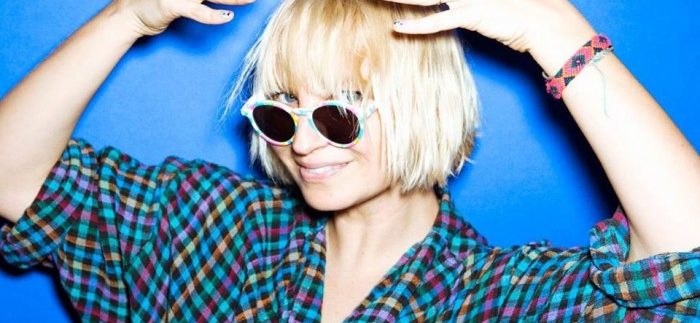 Singer-songwriter, Sia Furler, is by no means a household name. Fans of Zero 7 will be familiar with the thirty-eight year old Australian, having provided vocals on all three of the British duo's albums. Sia herself has previously released four solo albums between 1997 and 2010, with relative success.
Her fifth and latest release, 1000 Forms of Fear, marks her return from a self-imposed sabbatical of sorts, during which she worked with some of the biggest popstars on the planet, including Rihanna, Katy Perry, Jennifer Lopez, Britney Spears, Beyonce and even Celine Dion – not as singer, but as writer.
Her return has been eagerly awaited by fans, while here work with pop royalty has introduced her unique brand of alternative-pop to a wider audience.
The album kicks off with 'Chandelier', which is heavy on Rihanna influence; an r&b-tinted stadium pop opener. Similar spirits carry 'Big Girls Cry' and 'Burn the Pages' and it's not till fourth track, 'Eye of the Needle', that fans will hear something familiar – a sweeping pseudo-ballad that sees Sia at her angsty best.
'Hostage' will also please fans, seeing Furler introduce her trademark bubbly milieu to an otherwise quirk-less album; it's playful, fun and catchy – characteristics that can also be found in varying degrees on 80's inspired track, 'Free the Animal', and, to a lesser extent, 'Elastic Heart', featuring hipster-r&b act, the Weekend, and LA DJ/producer, Diplo – a song that was featured on the soundtrack for 2013's The Hunger Games: Catching Fire.
Sombreness is never too far away on 1000 Forms of Fear, however, and 'Straight for a Knife' and 'Fair Game' sees Sia take on more gravity. The album ends in a striking crescendo of energy, with more of the same grand stadium pop.
Unfortunately, 1000 Forms of Fear finds itself as victim of Sia's own doing. As a whole, the album's sound is somewhat derivative of the direction that pop has taken in recent times, particularly through female artists. Essentially, while she co-wrote some of the biggest songs of the last few years, the alternative pop trend that she helped to create from behind the scenes has passed her by as a vocalist.
Despite this, 1000 Forms of Fear succeeds in two ways; it's her most accessible album to date, but long-time fans will spot the evolution of her music into darker, broodier waters.