Skrillex – Scary Monsters and Nice Sprites
iTunes Store / Beatport.com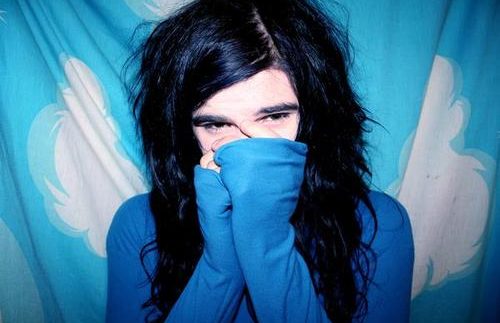 If you're into electronic
music, then you must have come across dubstep, the new trend sweeping across
dance floors world-wide. Originating from the UK, the genre encompasses a ton of
styles, but one thing that they all share in common is a sexy and sometimes
dirty baseline.
Former frontman of emo band From First to Last, Sonny Moore (or
Skrillex) has released his second EP on globally renowned Canadian producer Deadmau5's
label Mau5etrap. His album Scary Monsters
and Nice Sprites gained a massive online following and five-star critic
reviews before its release, and the EP holds up to every single bit of the hype.
The most popular single of
the EP is 'Scary Monsters and Nice Sprites' and the reason is unclear. This track
can hardly be labelled as mainstream and it surely defies any sort of logic
associated with regular dance music. Still, you'll find yourself listening to
it over and over again, appreciating the novelty and sheer volume of the
dubstep track.
The EP includes remixes of 'Scary
Monsters' by DJ's Noisia and Zedd. Noisia's version retains the core elements
of the original track and attempts a different and equally filthy baseline. On
the other hand, Zedd's version tries for a more mainstream electro dance sound
and utilises some of the best samples of the original track.
The track 'Scatta' is a spotless
collection of great pop-'n-lock grooves touched up with the wicked rhymes and
rhythms of Foreign Beggars. The collaborative track with UK dubstep act Foreign
Beggars and Bare Noize borders more on the hip-hop side of the scene mostly associated
with the UK.
The great thing about Skillrex
is that his hardcore and emo roots give him ingenious ideas for synthesised vocals
and lyrics, which border on silly; but combined with his overwhelming bass lines
and pulsating drums, the tracks provide a fresh take on the dubstep genre.
His tracks 'All I Ask of You'
and 'With your friends (Long Drive)' are attempts at progressive house. While
his effects and approach may appear a little active, harsh and eccentric, the
tracks are still an honest attempt at a difficult and somewhat predictable
genre.
Tracks 'Kill Everybody' and
'Rock n' roll' are heavy with synthesizers and aesthetics all too similar to the
eurodisco hits of the 70s and 80s. These tracks also feature some fun vocals
and simply mad lyrics, which will leave you wondering why disco isn't making a
revival– it is by the way; it's called Nu-disco.
DJs and fellow music producers are already playing
this young producer's work worldwide. With hits like 'Scary Monsters' and
'Scatta,' this EP is nothing short of addictive.