Slime: In the Brick House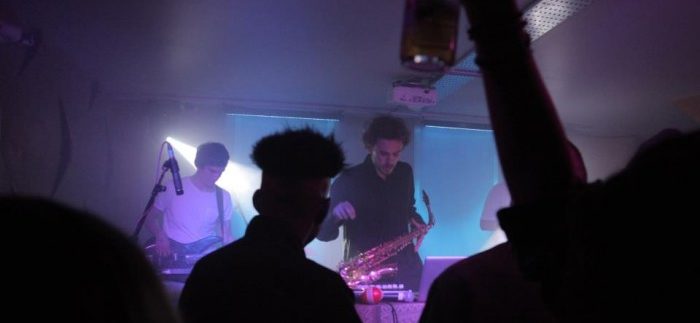 Over the last decade, hip-hop has come to be welcomed by mainstream ears in a way that few would have thought at its inception. Even in our very own Cairo, hip-hop and r&b is guaranteed dance-floor filler across the city's bars clubs and live music venues.
But apart from the Jay-Zs and Kanyes of this world, other, more underground forms of rap have also begun to creep into mainstream consciousness. One such sub-genre, if you will, is instrumental hip-hop.
Since the focus is shifted away from lyrics, musicians and producers are given the freedom to add more complexity to the music. Furthermore, instrumental hip-hop sees more use of acoustic instruments than those used in commercial rap.
London-based musician, Will Archer, aka Slime, is a singer and musician who creates a unique style of instrumental hip-hop. His most recent release, 'In the Brick House', is a collection of reworked material that pushes his creative depths, offering a sound that meshes acoustic and electronic elements in piano-driven tunes.
Single, 'Patricia Stories,' features the lyrical efforts of Chicago rapper, Jeremiah Jae, who strays far from the more recognisable bravado of the genre. Instead, Jae's lyrical themes coast on a strained relationship in a smooth, almost monotonic, voice that blends with Slime's arrangements whilst emphasising the emotional content of the song.
Slime takes leaps of courage in his music and includes wild, avant-garde elements. The instruments are heavily reverberated, possessing a warm, spacious quality, evoking a sense of desolation.
'Wounder' utilises a droning bass line with a blend of woodwinds, complimented with a crisp snare and female vocalists singing an ostinato falsetto pattern. For contrast's sake, the winds on the track feature the aforementioned thick reverb effect, while the rhythm excludes it, giving the brass and woodwinds a tone that appears foreign to the rest of the recording.
While the general ambience of the album leans to creating a sombre atmosphere, 'Defendor' is more laidback, with a quirky guitar groove that regularly plays bluesy riffs. Slime may include dissonant idiophone lines on the track, but they are pushed so far in the background to create nothing more than a novelty effect.
Recently, the genre has seen some mainstream attention with Snarky Puppy's Binky and the wealth of music that comes from Birmingham-based rapper and saxophonist, Soweto Kinch. But with commercial tastes set on the mass appeal of 'bling' and the 'gangsta life', it's likely that instrumental hip-hop, such as Slime's 'In The Brick House', will keep beating in the background for the time being.