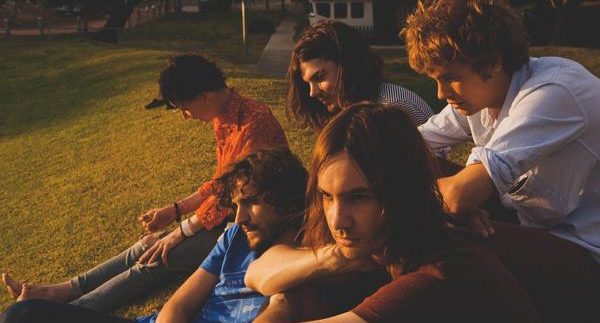 Tame Impala is an indie rock band that has achieved a feat that very, very, few Australian rock bands are ever able to achieve: international recognition and success.
Any non-Australian would be hard pressed to count more than a handful of successful bands from there: ACDC in the 70s? INXS in the 80s? Silverchair in the 90s? Success is very difficult and for a number of valid reasons: Australia is miles away from most of the world, and only has a handful of cities – making recording, touring, promotion and survival financially and practically difficult.
But in the last decade, the musical landscape has been drastically turned on its head as developments in home recording techniques and the Internet have allowed isolated creativity to surge and production/promotion costs to disappear. Solo-projects that may sound like punk orchestras screaming from the top of the Eiffel tower, often turn out to be some random twenty-something year old sitting at home, at his computer, with a guitar.
Enter Kevin Parker.
Tame Impala isn't actually a 'band', except when performing live. On record, Tame Impala is primarily the solo work of Australian loner/weirdo Kevin Parker from Perth – a Western Australian city that is even more isolated from all other major Australian cities, let alone the world.
When Tame Impala's first record came out, 2010's Innerspeaker, it sounded little more than Australia's response to the new home recording fad: often reverb drenched, nostalgia driven garage pop-rock.
The songs were generally guitar and keyboard driven, quite psychedelic sounding with plenty of cosmological imagery, all carried by Parker's spacey, stoned out voice – which uncannily sounds like John Lennon. However, there was often a little too much fuzz and haziness to see anything truly special or unique in it.
However, on sophomore album, Lonerism – aptly named, considering the home recording trend – Parker has refined what makes his music special and taken it to completely new levels.
Lonerism is pure ear candy, with an assortment of sounds and frequencies – buzzing, sprinkles, giggling girls at a party, whirling flangers and bursting phasers – bombarding the listener from all angles. Strong garage rock structures keep the songs together, whilst sturdy but peculiar vocal melodies carry them through.
The album is lyrically beautiful, but in an odd way.
The first single off the album, 'Apocalypse Dreams', starts off with Parker sounding so excited that "this could be the day [that the world ends]," only to become disappointed when it's "just another day"; he then genuinely asks himself whether he even cares. "Everything is changing, while I am just sitting here/Nothing ever changes, no matter how long you do your hair" float in and around through various points in the song.
Unless this point has evaded readers thus far, Kevin Parker is not a linear lyricist. But it would appear he's not a linear musician or songwriter either; the music supports and carries his contradictory mind so well, it would be impossible to separate them.
Another album highlight, "It Feels Like We Only Go Backwards," sees Parker singing the title lyrics (replacing 'we' with 'I' in the song) with beautiful enthusiasm to an almost celebratory, 'Hey Jude' coda, anthem-like pop melody – again later infiltrated with characteristic self-doubt: "I got my hopes up again/Oh no, not again."
Lonerism is a beautiful, sonic journey through the human condition and life's oddities and contradictions. Regardless of whether or not one is marvelling at supernova from Houston, or tearing themselves apart mentally in Western Australia, for Kevin Parker, these sorts of things are one and the same; and Lonerism very masterfully, expresses how.