The Broken Bells: After The Disco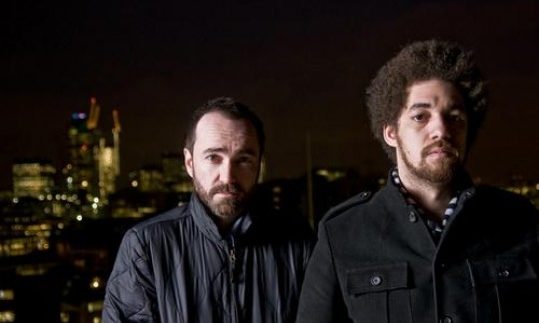 Formed in 2009, the Broken Bells is the name given to the collaboration between the Shins' front man, James Mercer, and Grammy award winning producer, Brian Burton, aka Danger Mouse.
Hailing from significantly different musical backgrounds, their sound features a subtle fusion of genres and styles; while Mercer brings a rustic singer-songwriter approach to the album, Danger Mouse – whose contributions have been extended to popular groups such as U2, Gorrilaz, Gnarls Barkley and the Black Keys – incorporates elements of electronic and indie-pop.
Their self-titled debut album in 2010 earned both chart success and acclaim, but was criticised for bearing a notable inconsistency; while proving capable of binding their creative efforts, it sounded more like a Mercer-Burton compilation, as oppose to a definitive Broken Bells sound.
Having refined their pursuits and pinpointed their artistic direction, their newest album, 'After the Disco', sees the band bring a stylistic cohesion to its eleven tracks. At least for the time being, the duo has put their fingers on a sound that can define the Broken Bells.
As its title suggests, the album sounds like a product of the late 70s, reaching out to the sounds of the next decade. A master of tone, Danger Mouse makes use of his wide palette through elegant, catchy riffs that possess a futuristic, fantastical sound. The vintage quality is harmoniously defied by the timbre of Mercer's vocals, which remain firmly rooted in his rock origins; a constant reminder that the songs were recorded in 2014.
The opening track, 'Perfect World', sounds like a curious trip into space, drenched with meandering synth lines, fuelled by a hypnotic bass line and a simple punk beat. While not exploring space, the song's lyrics suggest a young Londoner's desire to elude the daily routine of the big city, and embrace a life of vagabonding.
Impressively, the album creates a fine balance between electronic and acoustic instruments; an indicator that both Mercer and Danger Mouse have brought their identities to the mix without overpowering one another. For instance, while dominated by Mercer's voice and guitar, 'Leave it Alone' incorporates a sporadic synth squiggle in the background.
A complete string orchestra is employed on five of the eleven tracks, which adds a seemingly organic quality to the album, whilst further highlighting the contrast with the electronics.
Lyrically deep and playful, 'After the Disco' is an album that will treat its listeners to plenty of dichotomies; from serious and quirky, artsy and geeky, to retro and contemporary. The band has elaborated and improved on their debut and proven that there is still plenty more to come.