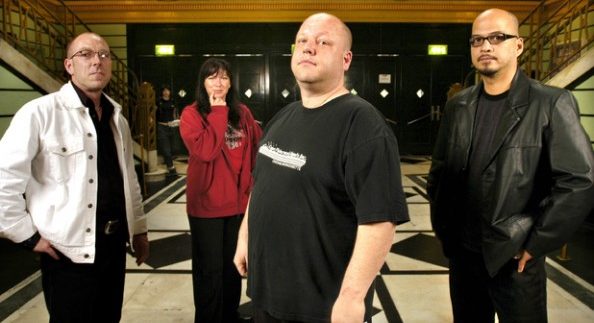 If one band was to define the sound of a generation, it has to be the Pixies. Since their emergence in 1986, the band contorted the industry with a blend of catchy, psychotic music that the youth of the times couldn't help but fall for.
The Pixies served as the guiding pioneers of the alternative and psychedelic sound that came crashing in through the late 80s and early 90s. Although they disbanded in 1993, their influence continued to spread until their reunion in 2004.
As of late, they have resorted to releasing their music independently; late 2013's EP1 and the recently released EP2, each of which include just four tracks.
The Pixie's music is tailored for a live performance, and designed for people of a certain age who will go out of their way to show up, jump uncontrollably and leave exhausted. The band's back-catalogue has consistently drawn full-houses and a cult following, though the group has seemingly grown bored and have looked to explore new aural grounds.
Unfortunately, the direction pursued on EP2 is lacklustre at best. It will be no surprise to see even their biggest fans head to the port potty queue at the beginning of 'Blue Eyed Hexe'; the four-chord song relies heavily on guitar tones reminiscent of the mid 80s, making it sound incredibly dated and, quite frankly, a little cheesy. To make matters worse, singer Black Francis distastefully wails on the track, emitting what sounds like a pathetic Brian Johnson impersonation.
The rest of the EP continues in the same fashion; gone are the meandering guitars and bizarre lyrics that gave the band its inimitable sound. Instead, a song like 'Snakes' sounds like a seemingly solemn and worried song, with a chorus that's desperate to become a commercial indie hit. It seems Francis has chosen to abandon his iconic scream-vocals and replace it with a tepid drab singing that's bordering on monotonic.
Perhaps age is to blame for the peculiar new direction of the Pixies who are pushing 50, yet composing music for 19 year olds. Whatever it is, we most certainly don't like where they're headed, and we want our old Pixies back.