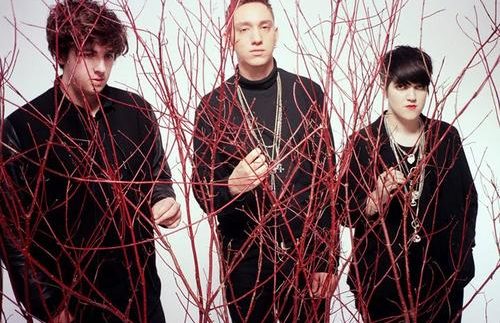 Indie pop band, the xx, were the musical revelation of 2009 with their debut album xx. A foursome barely out of their teens, the Londoners arrived onto the music scene with a very grown-up sound that somehow managed to marry the characteristics of Joy Division and American crooner, Chris Isaak, into a new genre.
In eleven songs, they built a unique sound that you couldn't quite put your finger on: slow beats dressed in austerity, accompanied by enigmatic lyrics and lone wondering guitars. With a Mercury music prize under their belt and almost every music critic at their feet, they started work on their sophomore album.
Coexist is not a repeat performance; the xx rather seem to have redefined their own genre. It's still very minimalistic: in most songs you hear only one or two instruments at once. The drums are still dry, the guitars still drowned in reverb, the voices still husky and the atmosphere in the songs remains rather mysterious.
But overall, this album is much less introverted. Both Romy Madley Croft and Oliver Sim seem to have gained confidence as singers and hone their vocal skills with more conviction then they did on their debut album.
Beatmaster Jamie xx, having built a very solid reputation as a producer in between the creation of the two albums, also steps closer to the limelight on this record. Even more songs than on the debut album are built on beats instead of a guitar riff and those beats are slightly more experimental than they previously were. There is even some steel drum – certainly not the hippest of instruments – seeping through in 'Reunion'.
xx had something very sensual about it.The main reason for this was the back and forth ping-ponging of lyrics between Madley Croft and Sim, giving the impression of eavesdropping on the exchange between two lovers and in some cases even leading to sexual innuendo's.
On Coexist, this is much less prevalent and the vocalist duos seem to sing together rather than to or at each other. 'Strangers' is a notable exception. The Chris Isaak-esque guitar sound also finds its way back into the fold on this song.
Less is still more in case of the xx: Coexist features some of the most powerful silences you will ever hear. If only the southern Europeans were this good at austerity.