Tiesto: A Town Called Paradise
Musical Freedom, PM:AM, Universal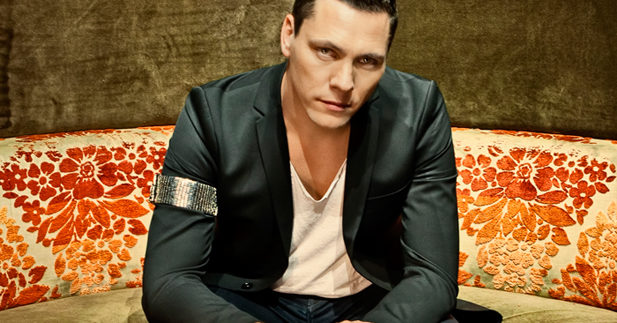 Dutch producer, Tijs Michiel Verwest – who you'll know better as Tiësto – has become a household name throughout his career as one of the best trance producers, constantly flirting with the line between artistically good and crowd pleasing. His latest release, A Town Called Paradise, unfortunately, goes miles beyond that line.
The album features an impressive 18 tracks, 15 of which feature vocalists. Some of the best produced albums benefit from a stable, underlying theme, but not to the point where you can't distinguish songs from each other, as is with the case with A Town Called Paradise.
There's very little trance to be heard on the album, if any at all. If you were a fan of the In Search of Sunrise series, or any of Tiësto albums, you're in for disappointment.
The first four tracks of the album, including the title track, are absolutely indistinguishable from any other EDM you would hear on the radio; abrasive synthesizers, meaningless chorus, throw your hands in the air and wait for the drop.
'Written in Reverse' is the first track on the album that indulges, using a very short electro-like hook that is over faster than you can realise what happened. The next song, 'Echoes', featuring singer Andreas Moe, who you may recognise from Avicii's 'Fade Into Darkness' and utilises more electro influences, but is quite short-lived.
It really doesn't get much better from there. Actually, saying it "doesn't get much better" implies it was decent at some point which is a big fat lie. It's horrendous. You're constantly listening to cheesy EDM lines followed by awful, noisy drops. There is little musical value, and little to distinguish any of the tracks from each other. Diving into specific songs seems a little redundant, besides maybe 'Rocky', which sounds suspiciously similar to Europe's 'The Final Countdown', and 'Shimmer', featuring returning singer Christian Burns, who you'll remember from Tiesto's 'In the Dark' or Armin Van Buuren's 'This Light Between Us'.
Disappointing and, quite frankly, tedious, A Town Called Paradise is not just a mindless crowd-pleaser, but an exasperating and often irritating one. If you're a fan of regurgitated, sub-par music and lyrics, this is the album and artist for you. We want that hour of our lives back.