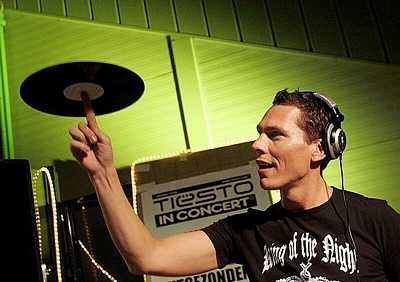 Iconic DJ Tiesto has created a shiny work of trance fluff with his 2009 release Kaleidoscope, and this just might be the problem. There are suspicions he's taking a career tip from fellow DJ David Guetta, who has enjoyed resounding success with his commercial hits. The result is an album that lacks the dynamic layers of past sets, with tracks that are hinged on a sellable beat rather than the signature mixes of creative vocals and unique sound. The highlights of the album are the guest vocalists, who threaten to outshine the man himself.

The album mixes trance drones with some seriously sentimental ballad compilations, featuring everyone from indie duo Tegan & Sarah to Nelly Furtado (who, let's face it, is truly at her best when featured on someone else's track). From the sunny pop of 'You Are My Diamond' featuring Kianna, to the grinding 'Who Wants to be Alone' with Furtado, Tiesto has transitioned to robotic-club rave dither.

The solo tracks are more meditative, creating an explorative dirge of electronic rattle that doesn't really make you want to move your feet, although it might make you want to expand your mind. Unfortunately, we suspect many tracks would be better enjoyed with the help of mood enhancers, shall we say, which doesn't earn Tiesto any points in our book.
Some tracks such as the crooning 'Knock You Out' featuring Emily Haines may keep you company while you reorganise your files, rather than bouncing on the dance floor. 'Kaleidoscope' shows signs that Tiesto may be taking a less dynamic approach to his craft. Maybe the notoriously hard-working (or is it hard-playing?) DJ needs a break.