Tom Petty and the Heartbreakers: Mojo
Tom Petty and the Heartbreakers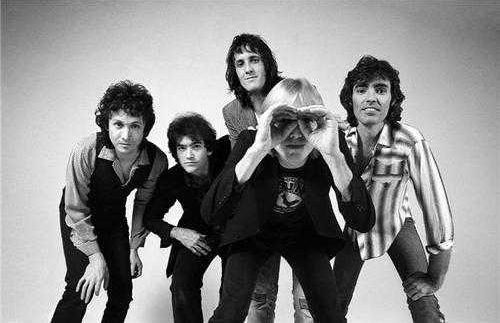 Songs like 'Mary
Jane's Last Dance' and 'Free Fallin' might possibly be what made
singer-songwriter Tom Petty famous on the Americana
classic rock 'n' roll scene. From the 1970s to late 1980s, the leading front-man
of Tom Petty and the Heartbreakers brought with him a catchy Southern Rock feel
with songs that we still listen to today.
From solo albums
to his work with the Travelling Wilburys and Mudcrutch throughout his career,
Tom Petty has managed to sell over 60 million albums worldwide, making a name
for himself in the classic rock genre. For the first time in eight years, Petty
and the Heartbreakers have managed to record yet another album, Mojo, released on June 15th before the
launch of his North American Summer Tour.
Not only did the
album's release take us by surprise– those classic songs are some of our
favourites– but we had to find out if Petty still had his thing going on; so we
decided to check it out.
The album as a
whole carries a much bluesier ambience to it, while those classic rock 'n' roll
beats and wailing guitar licks are still woven throughout Mojo. While many of the lyrics are quite narrative and particularly
focused on the ups and downs of life on the road, the free spirit that defined Tom
Petty and the Heartbreakers is still present.
In the opening track 'Jefferson Jericho
Blues', the upbeat tempo combined with Petty's whiny nature calls for a little
road trip across the West, while the pairing of piano with harmonica holds true
to Petty's style. 'The Trip to Pirate's Cove' carries a much more pensive
nature, where Petty sings about car troubles and parties at seedy hotels
during one of his many trips. Petty sounds a little desperate at this point.
'Don't Pull me
Over' has an altogether different atmosphere that brings with it a reggae
sound, begging for grace from an angry policeman who happens to be a little upset
with the doped up Petty on the road. From the reggae take
to its saddened undertone, the coolness of the song goes from trippy to a bit depressing.
From beginning to
end, Mojo's narratives make it clear that
Petty continues to engage in the same recreational activities he always has. His
sound on the album is still clear, although not necessarily strong nor
completely present. Petty's mojo is starting to run out and while the album has
a few rocking songs; he's better left to his early gigs.