Tove Lo: Queen of the Clouds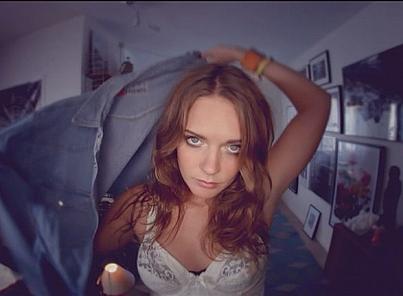 Singer-songwriter, Tove Nilsson, first made her way to everyone's ears with debut single, '(Habits) Stay High,' and now the twenty-seven year-old Swede, who was discovered by the iconic Max Martin, has just released her first studio album.
Sweden has a fine history of producing unique pop; Abba aside, Swedish acts have successfully infiltrated UK and US charts in the past and continue to do so. The Cardigans were all the rage in the 90s and more recent examples include the Knife, the Concretes and Lykke Li who have all had varying success outside their homeland in the last decade.
It's easy, then, to say that expectations are somewhat high for Ms Lo; but she meets them with aplomb.
Queen of the Clouds is divided into three parts – 'The Sex', 'The Love' and 'The Pain' – with each narrating a different stage of a relationship. The first section carries an edgy theme of carefree love and lust, riddle with risqué lyrics. 'My Gun' is unapologetically racy, 'I Like 'Em Young' is as daring as its title implies and 'Talking Body' is equally as unrepentant in its approach to sex.
'Time Bomb' opens the second chapter of the story and sets a different theme as the relationship teeters between love and incompatibility, with a piano intro leading to a fast-paced chorus. With tracks like 'Not on Drugs', the album finds a venn diagram-like space that is best described as Taylor Swift and Katy Perry after they've knocked back a dozen cans of Red Bull, with its endearingly basic-pop lyrics yet explosive, disco-inspired beats.
The love affair crashes and burns in the third part of the album as Nilsson croons, "And then there's no good way to end things/ 'Cause it's ending, y'know?" in 'Thousand Miles' which features a more laid back, monotonic beat that allows her vocals to take centre stage. The album's lead single 'Habits (Stay High)' features in the last part and, alongside 'This Time Around', sees Lo at her angst-ridden best.
For the many that were eager to find what else Tove Lo had in her musical armoury, this will not disappoint; the bustling brunette meets the expectations of the bold, raw take on pop that her early hype promised. Queen of the Clouds mixes fun, dance-friendlybeats, with grand choruses and edgy, soulful lyrics in a neat little, edible package.