Tracy Bonham: Masts of Manhatta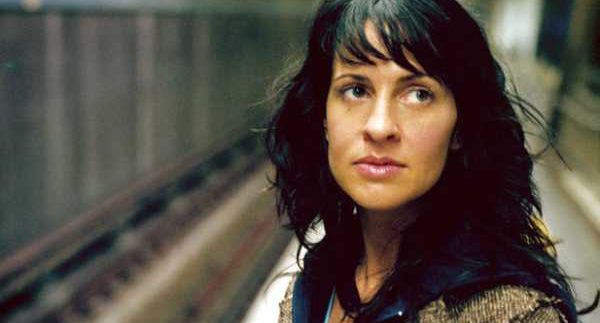 You'd be forgiven for not knowing who Tracy
Bonham is, but 90s rock fans will remember her 1996 debut single 'Mother,
Mother,' an aggressive anthem for a generation of angst-ridden teenagers
boasting screaming vocals that made Alanis Morisette's 'You Oughtta Know' seem like a lullaby in comparison.
Fast-forward a decade and three albums
later, and Bonham seems to have a completely different, almost folksy sound on Masts of Manhatta.
Gone are the 90s heavy rock guitar riffs.
Instead, Bonham demonstrates an older, more sedated style that's heavy on the
guitar and violin arrangements. A lot of detail and attention have been
invested in layering the album's eleven tracks with clever arrangements and
background vocals.
The Highlight of the album is 'Devil's Got
Your Boyfriend', a 1940s folk tune that uses
gypsy fiddles, an echoing cello bass and catchy vocals to tell the story of a
two-timer. 'Your Night is
Wide Open' is a gentle melody with finger-style guitar and cello that help
create a haunting, dream-like serenade abruptly interrupted by a drum
interval. Bonham gets to show off her
violin talents on 'Josephine,' while on 'You're My Isness', the strong bass
riff and her vocals sound very similar to Shivaree's 'Good Night Moon'.
'We Moved Our City To The Country'
demonstrates Bonham's skills as a witty lyricist, where she mocks city folk's
put-on airs and houses in the countryside.
Starting off with a simple guitar riff and soft beat, the contrast
between city and countryside is clearly demonstrated midway, where the melody
suddenly changes to a violin melody, only to shift into a slow melody
accompanied by electric piano and haunting background vocals.
'Big Red Heart' builds up nicely with a
catchy bass riff, hand claps and intelligent lyrics, while her vocals are
somewhat reminiscent of a younger Sheryl Crowe or Meredith Brooks.
'When You Laugh The World Laughs With You,'
is a tame and sweet love ballad that's surely intended for singing a kid to
sleep. It may have the same effect on its listeners; the melody's too
predictable, though it does have a good string arrangement.
'Reciprocal Feelings' is a weak track, where
her rather annoying vocal melody is saved by a beautiful cello solo. 'In The
Moonlight' boasts witty lyrics about growing up as a teenager and a similar
style to 'Reciprocal Feelings' where she sing-speaks the lyrics in a rather
monotonous voice interspersed by a high-pitched 'Ooh' in the chorus.
There's something very intelligent about Masts of Manhatta's folk tunes; even if
it takes a few listens to appreciate this album and Bonham's talents as a
musician. However, if you don't have the time and don't like folk music; this album
may fail to impress you.