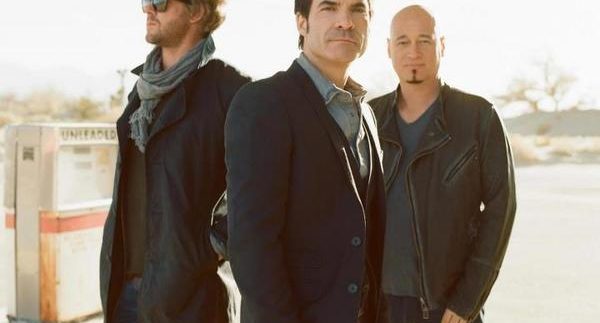 Full of
bold lyrics and sharp cultural references, San Francisco band Train return with
their long-awaited sixth album following the early release of the single 'Drive By', which
for Train fans meant a mouth-watering peek at the band's newest material since 2009. Like the
album sleeve's photo, one that shows a car headed on a road trip, California
37 has a summery beach-pop quality to it.
The band
seems to be going at the same speed that their devoted fans have come to love;
little change has occurred since their 2009 hit 'Hey, Soul Sister'. In fact,
the leading single 'Drive By' shares more than one aspect of similarity with
the former, though the latter is slightly richer in backing instruments.
However, '50 Ways to Say Goodbye', a somewhat evil and witty song in which a
man resorts to storytelling when asked about his lost love, interestingly
blends their familiar melodies and harmonies with a hint of Spanish flair.
With an
intro reminiscent of 'Hey There Delilah' and lyrics that lean
more towards the 'Drops of Jupiter' side of Train, 'Feels Good at First' is an
acoustic ballad that reflects on relationships without being specific. Using a
slow tempo, it introduces a new side to Train and, as it turns out, lead singer Monahan
sounds even better when he isn't screeching his high-pitched vocals
in full force.
Though
'This Will Be My Year' provides a look back onto major events of the last two
centuries, which Monahan lists tentatively hoping that this year will be his, the
novel song doesn't stand out as it maybe should have. He goes on to say that "we all
got bruises" in the song 'Bruises', a guitar-backed ballad that features country
music singer-songwriter Ashley
Monroe – like most songs on the album, it carries a catchy tune.
With California 37, the
pop-to-rock ratio of Train's sound has taken a slight shift to the former.
It very much bursts with light and comical lyrics, while upbeat melodies and drumbeats
make it an impeccable beach album with little angst or sorrow.
California
37 is definitely a fun
album, but it's hard to imagine the record keeping casual Train fans' attention
for more than a couple of listens. However, for an album that is lacking in
musical diversity, it makes up for with easy-to-digest vocals and light lyrics,
which in retrospect qualifies the band's sixth record as one of their best
in their eighteen-year career.