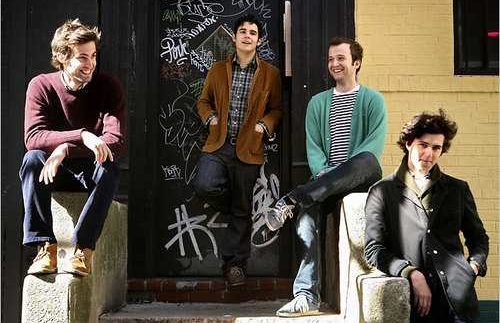 The Brooklyn-based prep-pop band's sophomore effort Contra is just as euphoric as their first, and just as cheeky. While the prepsters are whining about the woes of the well-to-do, we get to enjoy every minute of their yar yacht ride. FYI– yar is a posh yachting
term meaning quick, agile and lively– see Katherine Hepburn in The
Philadelphia Story.

The foursome create a spectacular wall of sound that is like Christmas in this reviewer's head, as epitomised by the track 'Horchata'. Vampire Weekend's sounds are vivid and colourful, and even the frenzied yelps in 'Holiday' are endearing.

This is the first band in a long time whose albums we can listen to all the way through with some sense of cohesion– songs are similar enough to be consistent but varied enough not to sound boring. Our only irk is the repetitive drum line that can be headache-inducing without a shuffle.

This is music for a yuppie day at the beach in striped sailor shirts and boat shoes… or maybe we're just thinking of their video. In any case, if this album doesn't make you happy, please check yourself into an institution ASAP.