Alternative & Indie

Pop

...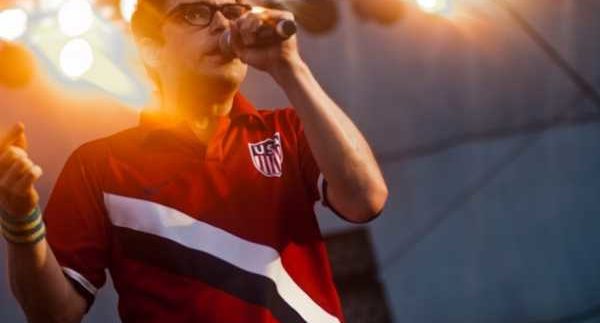 Fans of Weezer have come to terms with the fact that the band's best
work is far behind them (Blue Album, Pinkerton). Yet for all the let-downs over the last decade (five albums, to
be exact), whenever fans hear news of a new Weezer album, their eyes
involuntarily sparkle. As fun and allegedly raw as Hurley is, it's still just a cheeky collection of pop cuts.
Now that the band is free from the chains of the mainstream Geffen
Records, they are able to make the record that they want; although the result isn't
much different from their previous albums. It is slightly less gimmicky: the
band promised a raw rock edge to the album, and then released the rather odd cover
image: a soothing photo of a smiling
Jorge Garcia, aka Hurley from Lost,
whom the album is named after.
Strange cover aside, Hurley does commit
to a more orthodox approach. Yet old habits die hard, so the talents of the
Jackass crew had to be called to provide backing vocals for the album's leadoff
track. Does it really add much to the song? Not really. However, it's enough to
debunk the 'return to reform' claim.
Weezer's earlier honesty has evolved into blatant immaturity. Most of
the songs are either about getting over puppy love or getting over yourself.
Cute and harmless, these pick-me-ups are smothered in crunchy hooks and
predisposed to ignite live performances at stadiums. The opener 'Memories' is
one of the catchiest songs that the band has ever made, while the follow-up
track 'Ruling Me' has chugging guitars and a more pleasant sound.
The melodic tunes also shine through. 'Unspoken' has all the hopefulness
of a night spent watching the stars, while 'Time Flies' sounds like a forgotten
Pinkerton B-side. It's when front man Cuomo
gets more moronic that songs start to get more divisive, like 'Where's My Sex?';
the sex in question referring to Rivers' baby daughter mispronouncing the word 'socks'.
Taken on its own terms, Hurley
is a fun and entertaining record with amped guitars and humorous melodies
crafted by power pop masters. As for the gut-spilling and wasted-youth punk
laments of the past, how about we let the past be the past?