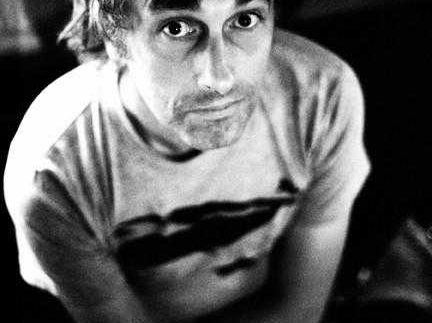 Although Yann Tiersen
had previously released three albums, including Le Paire before the
score to Le Fabuleux Destin d'Amelie Poulain, he wasn't well-known
outside of France
until the lovely Amelie graced cinema screens around the world. It was
then that Tiersen became loved by audiences worldwide.
Originally
influenced by the post-punk music scene, his Norwegian and Belgian origins shaped his famed violin skills, as well as his unique combination of the accordion,
piano and even the typewriter. Through Tiersen's passion for experimentation,
his music is constantly growing and evolving, along with the work of those that
he collaborates with, including Francoiz Breut and American singer-songwriter
Shannon Wright.
Released in early
October 2010, Tiersen's latest album Dust
Lane is an eight-track EP that has taken a
turn from the beautiful ménage of the
violin with the accordion and piano. He explores his electric guitar in more
detail with a constant addition of various layers from orchestral accompaniment
to his strange, albeit intriguing spoken word vocals.
Although this
exploration may take most Tiersen fans by surprise; there's still something to
be said for his spot-on production and delicate facets. Having lost both his mother
and a close friend during this album's recording, Tiersen has an obvious and
inevitable relationship with mortality; one that is not only heard but deeply felt
sequentially. While this spell-bounding melancholia echoes throughout the whole
album, the album is beautifully executed as it discusses the importance of
living life to its fullest.
The whimsical,
electronic introduction of the first track, titled 'Amy', introduces listeners
to Tiersen's latest experimental endeavour. Paired with a strange vocal combination;
it creates a feeling of estrangement that borders on futuristic weirdness.
Thrown together with woodwinds and a rock n'roll undertone; the song's
layering works surprisingly well.
The title track 'Dust Lane' is a
folk-ridden, acoustic beauty; gracefully spinning Tiersen's view on mortality
through the monotonous vocals and hopeless emotions emphasised by the piano's
minor-heavy keys.
Seven minutes and
49 seconds seems a bit too long, where 'Till the End' is ghost-like with its
slightly disturbing looping and chorus of unworldly vocals.
Amidst loss and
tragedy, Tiersen bares his soul exquisitely and joyfully through the
thoughtfully arranged 8-track set. His wisdom regarding life can be felt though
his cautious divulgence and at times; it might even have you dancing. Any
Tiersen fan will appreciate this album, though they might miss that classic
sound from his previous albums.