3anil: Delightful Sohour on the Nile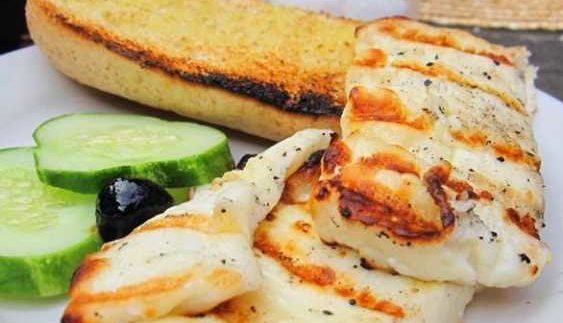 After six successful years, 3anil is back this Ramadan with
new ideas, new food, a new theme and a new location. This year, the 3anil
Ramadan tent is located on the rooftop of Imperial Boat Deck, right next to
Mojo's, and has quite a dark oriental theme to it that includes large dim metal
oriental lanterns and light stands that are enclosed by beige cloth.
3anil's sponsors and co-sponsors have done an excellent job with
their advertising: booths and corporate logos are heavily featured throughout
the tent. As you walk in, you will find two booths: the first is sponsored by
Ice-Watch, and displays a collection of watches in many colours and sizes, starting
at the price of 700LE upwards. The second booth belongs to designer Amina K., and
boasts a diverse display of her recently launched sunglasses collection. The
glasses come in a variety of different shapes and are priced at around 600LE.
As for the tables, tire company Bridgestone took part in
constructing tables that consist of huge truck tires with a glass tabletop. Some
foosball tables are also used as serving tables, while a PlayStation lounge can
be reserved for you and your friends to enjoy some intense Winning Eleven
PlayStation games in.
The sohour menu comes with a 100LE-minimum charge, which
excludes shisha and waffles served by Nuntee's and offered on a
separate menu. Our mezzas of tehina, tomeya and mixed cheese and
tomatoes, for 16LE, were very tasty, but the vine leaves (20LE) and yoghurt
salad (16LE) were surprisingly stale. The
grilled halloumi cheese and crunchy sambousak, which included a tasty mixture of
cheese and herbs, were for 20LE.
The shisha (20LE) wasn't bad at all. Their cherries and peach flavors tasted exactly the way we wanted them to, and like
the rest of the very fast and friendly service, the shisha service was great, although
there were no distinctive flavours available.
Once we had satisfied our appetite for mezzas, we discovered
that Nuntee's waffles are the best waffles we've tried so far. The waffles are served
hot with a scrumptious selection of toppings and syrups ranging from
strawberry and white chocolate to M&M's and peanut butter.
The tent's music is very chilled and unique with Tamarai resident DJ Lyon playing a mix of oriental Arabic and English oldies with a little
twist of his own throughout the evening.
If you'd like a relaxed weekday sohour by the Nile but work is stopping you, do not
hesitate to bring along your laptop; sponsor TE Data will provide you with free Wi-Fi.