ACE Club: Maadi's Expat Hangout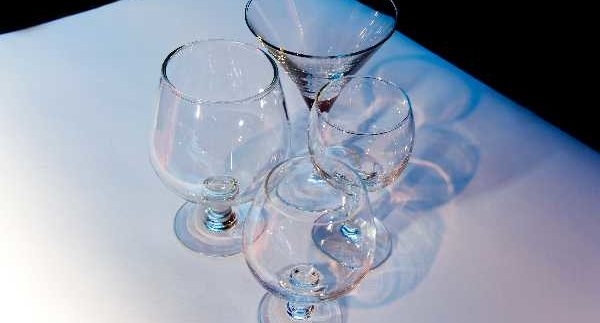 If you're at all
familiar with the nightlife scene in Cairo, it's well-known that our options sometimes
feel rather limited. And when it comes to imported liquor and spirits, the
hefty price tag can be rather depressing to say the least. Expat clubs around Cairo
are known for their cheap entrance fees and reasonably priced drinks, though they
come with stipulations such as registration and membership fees; so who's
allowed in is always an issue.
The Association
of Cairo Expatriates, or the ACE Club for short, first opened in 1998 and is located
on a side street next to Victoria Square in Maadi's Degla neighbourhood. The
two-story, cream-coloured villa is surrounded by tall trees and a spacious
garden. Inside, a few high-top tables and bar seating are available; but taking
a space outside is much more relaxing. Chairs and tables line the garden
pathway while the rooftop terrace provides a chilled atmosphere.
The ACE Club is a
little more laid-back than most expat clubs; here, the only criteria for
membership is a foreign passport of any kind. A year's membership will cost you
US$120 (approx. 700LE) or US$30 (approx. 180LE) for three months. Because the
club serves up imported spirits at low prices, if you're looking for a good
drink, it's a steal.
Serving up the
typical pub grub, menu items include some of the following: an all-day
breakfast platter including an egg, sausage, bacon, and potatoes for 25LE, a
plate of fish and chips that will set you back 30LE, and burgers and pizzas
starting at 20LE. The pizzas are usually spot-on crispy, and don't stray far
from the café-style thin-pan crust. Equally as tasty are the burgers with your
choice of vegetable toppings and melted cheese.
Most imported
liquors and spirits are available at the ACE Club at 10LE a shot. If you're
looking for a mixed drink, expect to pay a little more. For approximately 15LE,
a vodka tonic comes poured relatively strong, chilled and with a bit of fresh
lemon. When it comes to beer, a Stella costs around 10LE and they do have
Heineken on draught. Shisha is also available for 5LE with traditional flavours including apple, grape, and mint.
The ACE Club also
hosts private parties including birthdays, wedding receptions, conferences and
more. Event catering can also be arranged and discussed at your time of
booking.