Almaz: Standard Egyptian Cuisine in the Latest Night Spot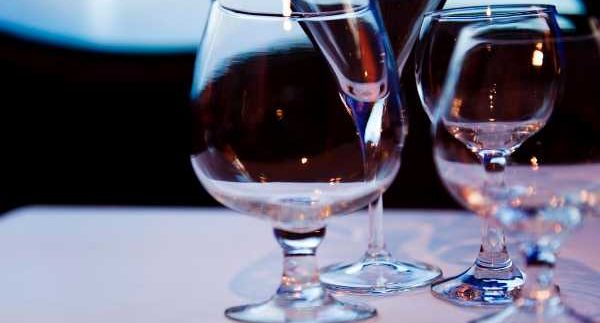 Located inside of
Swiss Inn Hotel in Mohandiseen's Hegaz
Square, Almaz's entrance is fairly inconspicuous
with its dark wooden mashrabeya door and an intricate calligraphy logo of the
restaurant's name.
Step inside, turn a
corner and you're in a dimly lit, low-ceiling room with a large dark wooden bar
on your right and both high and low tables on your left. Something is oddly
familiar about this new spot's Egyptian-themed decor; whether it's the faded
sand-coloured tiles or the mashrabeya and stained glass windows, or maybe the
high-top chairs with the Stella star emblazoned on their backs.
In fact, the star is
present throughout the space, from the chair backs to the large wall-width
glass window marked with Stella star stencils. The wall lightings' alabaster
shade casts a comfortable and relaxed glow over the blue velvet seats and
wooden tables. The venue's music tends towards the easy listening chill classics, as well as a few Arabic classics and oriental chill tracks.
Service is prompt and
polite though rather hesitant, which is probably due to the venue's very recent
opening. Prices at Almaz are decent: a bottle of Heineken costs 19LE, while a
bottle of Chateau De Rêve will set you back 170LE. Spirits and aperitifs
are also moderately priced– 35LE for a gin and 40LE for a crème de menthe.
Cocktails all go for 40LE, including a dry martini, Sex on the Beach and Black
Russian. Juices, sodas and Amstell Zero are also available for around 15LE,
while the menu also lists tea and tea with milk and cinnamon.
The white lady
cocktail (gin, Cointreau and lemon juice) was a satisfying and chilly drink
that was not too heavy on the gin which works well as its light enough to
accompany your meal. The black Russian (vodka and kahlua) was a much stronger
drink: arriving in a highball glass, it needed constant stirring and delicate
sips; but was nonetheless pleasant.
The food menu is a
list of standard Egyptian and oriental cuisine items, such as the usual cold
starters of yoghurt salad and dips for 15LE, soups for 20LE and hot appetisers ranging
between 15LE and 25LE.
Our selection of fried
onion balls came hot and appropriately fried without losing the soft centre of
shredded onions; though the side dip of spicy tomato sauce was a little too hot
for our liking–a dip of sweet sauce would have worked better with the pungent
onion flavour.
The katayef with
cheese were also deep-fried, which made their crusts a little too thick and
crunchy– this reviewer would have preferred a much softer centre that would
have emphasised the cheese filling.
The chicken liver was
a gooey, wonderful dip that was lapped up promptly with the complementary
basket of soft and dry baladi bread. Made with qarassya, a fruit traditionally
associated with Ramadan drinks and oriental sweets, the liver was well-cooked
and nicely flavoured; definitely a treat that is worth ordering on our next
visit.
If you're more
inclined to a main course, Almaz has a selection of grilled platters for 70LE
each, as well as meat and chicken dishes- we recommend the beef with prunes
(60LE).
Dining and drinking at
Almaz is both satisfying and moderately priced. What the venue lacks in terms
of atmosphere and clientele will surely change in the coming weeks as word spreads
of this venue. While we can't quite shake the feeling that we've seen the decor
and cuisine in other Egyptian night spots, we would recommend Almaz for an
alternative night out.