Amici: Cairo's New Cocktail Bar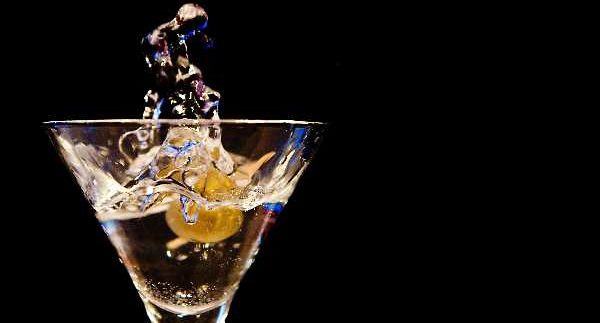 Too often, we
become giddy with excitement at the mention of a new restaurant or bar in Cairo, only to have our
hopes dashed when we visit the supposed new gem. With full confidence, we can
say that Cairo's
new cocktail bar Amici is worth every bit of the hype.
Amici is anything
but your average Cairo
bar. For those of us who take our cocktails seriously, we often stick to beer
or wine when we go out, knowing better than to trust most of Cairo's bartenders
with the task of mixing a proper drink. At Amici, you'd be foolish not to try
one of the well-crafted drinks from their extensive menu. Included on the list
are all the classic cocktails, standard beer and wine and a creative list of
drinks prepared by Amici's resident mixologist. For a celebratory night out at
Amici, a list of shots (40LE) is on offer including kamikaze and sex on the
pyramids. And if the menu doesn't include your favourite cocktail, order your
own concoction and they'll accommodate your request. The same goes for
non-alcoholic beverages. For something more exciting than juice or Red Bull, a
large number of their cocktails can be made without spirits.
Drinks are made
to the customer's satisfaction: should you ever have a complaint, it will be
addressed quickly and completely. Yet, there is little to complain about here
at Amici, where they serve the best martini (45LE) that this reviewer has ever
had in Cairo. Specifications
like dry and dirty are executed to a tee and the drink is chilled to
perfection. Amici's pina colada (40LE) is creamy and fruity, without the
sickeningly sweet flavour often associated with tropical drinks. The berry
champagne punch, requested without champagne, vodka or Chambord,
was deliciously tart, sparkling lemonade accented with fresh strawberries.
While we couldn't
stop pouring over Amici's menu, learning about the origins of some of the
world's most famous cocktails, we took a brief glance at the food menu to
discover that Amici has an exciting bistro menu including dishes such as
steamed mussels and steaks topped with foie gras– for over 200LE. Don't think
for a moment that Amici is pretentious though; they also have simpler items
such as pasta and pizza, and until they get their kitchen fully up and running, this is all they have.
The scene at
Amici is decidedly chilled out, which we welcome with open arms here in Cairo. The decor is very
European minimalist, yet it doesn't feel stark thanks to comfortable seats and
warm lighting. The crowd is young and trendy, but not self-consciously so like
at many hot spots around town. Even better, this bar doesn't feel the need to
assault its customers with blaring dance music. For this, we cannot thank Amici
enough.