Cairo White Club: Extravagant New Club in Mohandiseen
65 Mohy El Din Abou El Ezz St.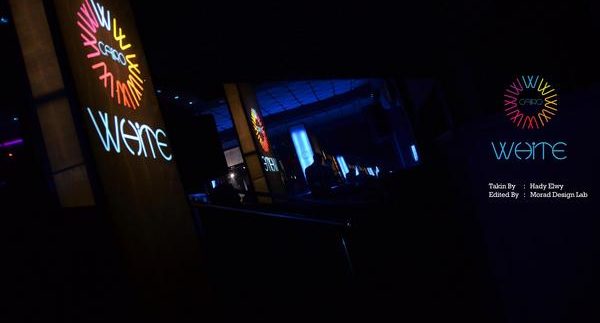 Nothing, not even the current political climate, seems to deter Cairenes from opening new bars and clubs. The
newest addition to the scene is Cairo White Club in Mohandiseen, located in the
Shooting Club area. If the name rings a bell, you might be thinking of the popular White Club Beirut. Hold your horses, though; apart from the name and similar colourful logo, the two have nothing to do
with each other.
Situated next to McDonalds, Cairo White isn't exactly your typical club. As a matter of fact,
you just might miss it if you don't pay attention. After paying the 150LE
entrance fee at the door, look out for the small step at the beginning of the
hallway since falling to your feet isn't the chicest way to make an entrance. Cairo
White stays true to its name with an interior clad mostly in white; from the
ceilings to the walls and the furniture. For some reason there is a tree inside
of the club and it's carefully accessorised with a white cover resembling a
stalactite. If you love seeing your own reflection then you will love Cairo White;
all the walls and surface areas are mirrored. Unfortunately though, some
mirrors have freaky white faced stickers on them that resemble ghosts. They
have several seating areas around the dance floor as well as two private booths.
The bar that's placed in one corner is fairly small, which might result in a
long wait for your drink.
The crowd in Cairo White
is relatively young and cliquish. The music is a combination of western pop
hits, r&B tracks and Arabic hits depending on which DJ is playing. It tends
to be super loud, making it impossible to have any conversations. There's an extensive menu of cocktails, some of which are the club's own creations, including the 'Adios Motherf*cker' (75LE), which is a
lethal combination of vodka, rum, tequila, blue Curacao, sour mix and soda.
Unfortunately the combination didn't work out and we said adios to this drink
after just two sips. Strangely, our Mojito (45LE) came with a strong amount of gin.
The whole evening at the time of our visit was sponsored by a certain gin brand
and we have the feeling that in an attempt to finish it off the bartenders were
pouring extensive amounts of it, even into a Mojito.
Another disappointing
aspect was that we received our drinks after half an hour because the staff had
forgotten about us, even though it wasn't that busy. When ordering food we also
encountered several problems. After waiting for 45 minutes and reminding the waiter
about our order he responded that the item in fact wasn't available; something
they should have informed us from the start. We received the cheque and
found that we were charged for more drinks then we'd ordered, so by this point
we asked for the manager.
The manager was
very friendly and we were even persuaded to give the cocktail menu another shot. We tried the Chi Chi cocktail (45LE), which is
a combination of vodka, pineapple, coconut and cherry. The drink was great and left us wishing we'd avoided the Mojito and the Adios Motherf*cker all together.