Club 35: Strictly Come Dancing
First Mall, 35 El Giza St.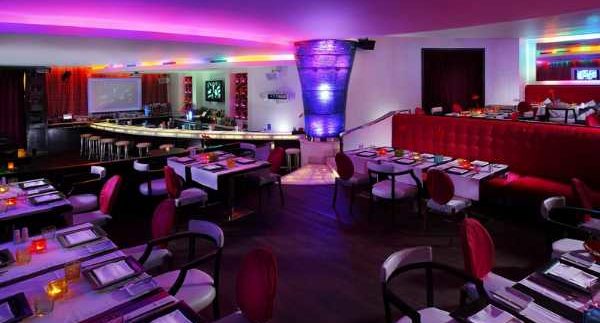 For a long time, Club 35 was synonymous with Cairo nightlife. It used to be the hippest club in town and the place to see and be seen. It has gradually lost this status, though, as newer venues have opened up and the Cairene party animals continue to show their fickle nature. As a venue, though, the place remains excellent. The décor remains among the slickest in town, and it is still quite difficult to get a reservation on almost any day of the week.

Although more of a club in the Cairo sense of the word than a restaurant, it is strongly recommended to begin your night of partying with a late-night dinner before the DJ begins spinning at around midnight (something which seems to be highly encouraged by Club 35's energetic staff). The food is well worth it, especially the sushi menu, which is still considered to be one of the best in Cairo.

After midnight, the place takes on a very different atmosphere. The innovative lighting system definitely helps put you in the mood as the DJ gradually takes the music to a faster, more danceable level. Expect to hear some pretty good tunes, and eventually most people are freely dancing around their tables and all over the place. For some unexplained reason, the DJ sometimes changes the style of the music or starts playing Arabic music just as the crowd begins to really get in the mood, which can put a damper on the mood. Dancing on tables and couches does happen frequently, although perpetrators are politely reminded by the management that this is unacceptable behaviour—I'd be worried too if all the furniture and upholstery were imported at great cost. The bar houses a large selection of local and imported refreshments, and the bartenders know how to mix a mean cocktail, which greatly helps the festive mood.

The service is consistently good. Even when 35 is crowded to claustrophobic degrees, drinks and even food orders are almost never late, and even when the waiters are overloaded with huge serving trays, they are uncannily efficient at dodging dancing and often tipsy clients.

Recently, the clientele has become more of an eclectic mix. There have been a few changes from what was previously a strictly glossy and high-end bunch; these days the glitzy crowd is still there, but they are joined by a, shall we say, slightly different crowd. Club 35 has a reputation for its strict door policy, but rest assured, you will find a mish-mash of night revellers inside.