Johnny's: Cairo's Karaoke Pub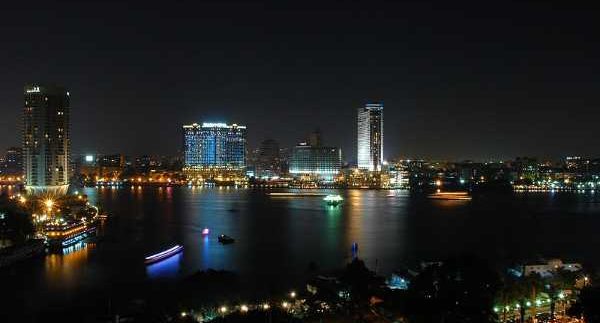 Johnny's Pub in Zamalek is a casual Cairo night spot that
require neither an excess of planning nor getting dolled up; there's no need to come
dressed to impress here.
Located at the entrance of Le Pacha 1901
boat, the pub is a small space complete with a central circular bar. Tables
crowd around the edges of the room to accommodate both large and small groups, while
lighting gives off a colourful glow to create a lively ambiance.
Johnny's is a favourite among young and
hip Cairenes, boasting drinks and tasty mezzas as well as a smattering of
dishes from the neighbouring restaurants aboard Le Pacha. There bar has a wide
selection of local and imported drinks at fairly standard prices.
The mezzas include the usual oriental fare as well as some tasty international
options – but we recommend that you opt for some oriental classics such as the hummus,
salads and crisp baladi bread to snack on.
Best known for its Sunday karaoke nights, Johnny's allows you to take part in
the entertainment – or at least poke fun at others as they sing along to
classics in both English and Arabic. Even if you don't have the guts to make it to the stage; it's sure to provide some laid-back entertainment and a good-natured
laugh.
The pub's atmosphere is casual and cosy, capturing the feel of a neighbourhood pub, and is open
from 1PM for lunch if you prefer to arrive before the crowds.
It tends to draw a youthful 20s-to-30s-crowd, and the music and
karaoke tracks are diverse – which we believe is always a good thing. You can
gather around one of the tables or take advantage of a small central dance-floor.
The back tables have low couch-like benches that give you a good view of the
room and provide a
perfect vantage point for some prime people watching.
Johnny's is ideal for weekday outings: you can pass by for a
casual evening and drinks or opt for a light meal as you socialise with your
friends. As it gets rather smoky, you may want to pop outside for some cool Nile air. The mood is upbeat and bustling but not so
incredibly crowded that you cannot move, though it can get a little too tight
on a Thursday night. On weekends, be prepared for a busier scene and a hefty
minimum charge of about 150LE.