L'Aubergine: Two in One for Cairo Nightlife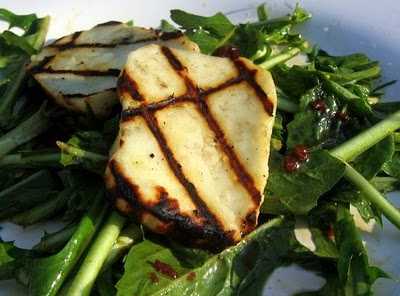 Any bar that can persevere through the trends and years of wear and tear
in Cairo deserves a medal. L'Aubergine is such a venue. However, one can't help
but wonder if this nightspot is going for a little too much at once. The
contrast between the lower level dining area and the second floor bar is, at
the risk of sounding unoriginal, like night and day. For those making a beeline
for the crowded bar upstairs, it feels a little like you're disturbing the laid-back
ambiance of the diners below, who unabashedly scrutinise the outfits and eavesdrop
on the conversations of bar-goers as they trudge up the industrial-style
stairs.
Upstairs, the lighting is dim, the bar is usually packed, and the noise
level is deafening. Along with high tables and stool chairs, there are plenty of
customers standing at the bar, near the bar, in any free floor space. Red
shirts symbolise waiters, who try their best to take your order. However, when the
bar is at its busiest, it's best to make your own order at the bar. The
only drawback of sitting upstairs is that it tends to get quite loud and smoky
on weekends. Also, there's that staircase you need to navigate on the way out,
which, in our opinion, could be in violation of several international health and safety
standards.
Downstairs, you can find the much roomier dining area, with lower noise
levels, good ventilation; much better suited to clients that want to engage in
audible and undisturbed conversations. The custom murals running along the
entire length of the restaurant at either side add a little touch of bohemian atmosphere, making it more enjoyable to tuck into L'Aubergine's menu. The
venue originally won points as the only vegetarian restaurant around, but has
now diversified to include several non-vegetarian options.
Try the grilled halloumi (22LE): two pieces of the Lebanese cheese come
with a side of caramelised onions on a bed of lettuce, and is covered in diced
tomatoes with basil and olive oil. For a non-vegetarian main course, try their
burgers: two small beef patties come in fresh burger buns. The beef may be
small, but its thick and juicy grilled flavour will more than fill you up. For cocktails,
the pina colada (around 65LE) may as well have been a virgin colada; the rum was
barely there, if there at all. A Stella
will cost 12LE, while a glass of wine costs up to 45LE. Three appetisers and
six drinks will set you back around 350LE.
Over the years we have often heard the same questions repeated by
regular customers of L'Aubergine: is the crowd getting younger, or am I really
already that old? Indeed, maybe the crowd is a little bit of both. The uni
crowd that crams itself into the bar to fill the air with smoke and laughter
can range from very young to early twenties, which makes us older (not old!!)
folk feel a little uneasy. Still, L'Aubergine continues to be a cult favourite
among many who don't mind socialising in the smoke-filled mood lighting.