Le Bistro Pub: Downtown Cairo Quiet Pub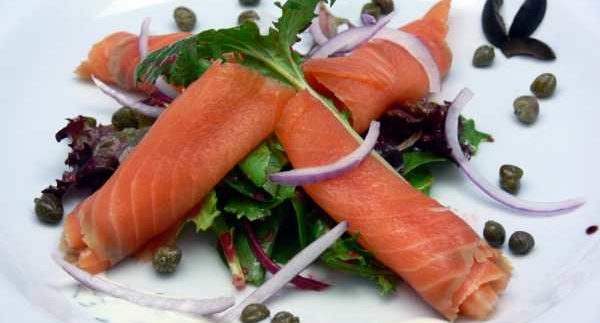 We've stumbled upon a new
option for Downtown Cairo dwellers, which offers a nice change of pace from
your typical nights out at El
Horreya and the Greek
Club. Don't get us wrong; we love those baladi bars, but every now and
then, we need a quiet bar in Cairo
to escape to and enjoy a cocktail… or two.
Next to Le Bistro restaurant
on Hoda Sharawi Street
and around the corner from El Horreya is Le Bistro Pub. Look for the black
fenced basement and head down the stairs. Decor is modern with colours of red
and gray, while the recessed lighting provides an atmosphere of intimacy.
Seating consists of cosy booths and high-top tables that are squeezed into rather
close quarters.
While the wait staff seemed
to be happier sitting behind the black marble bar watching a football match at
the time of this reviewer's visit, they didn't put up a fuss when it was time to
order. Because Le Bistro Restaurant is next door, the full menu can be ordered
from the bar as well; though we decided to stick with a small appetiser.
Appetisers include chicken bruschetta (16LE) and fried fish (16LE) as well as a tomato and
cheese mezza. We opted for a plate of smoked salmon for 28LE, which came served
atop a piece of toast paired with capers, sliced onion and egg as well as
tomato. The portion of salmon was fair for the price and tasted relatively
fresh; though a few pieces were nearly frozen.
The drink menu is rather
broad, including aperitifs and imported liqueurs to the likes of Grand Marnier
and Cointreau at 45LE a shot. If you're looking for wine, a bottle of Cape Bay
rings in at 140LE.
A unique line-up of
non-alcoholic cocktails were present on the menu as well, including Miami vice, which
consists of banana, lemon juice and mint for 18.50LE.
Beers range from 15LE to 18LE
and are served chilled with a Heineken glass on the side. For 35LE, our Tom
Collins came rather strong, mixed well and looking refined in its tall, slender
glass. For 5LE more, the sex on the beach cocktail consisted of vodka, black
raspberry and pineapple juice. Super sweet, the cocktail was also a little
heavy on the liquor; providing the balance we were looking for.
Your bill will include a 5LE-cover
charge, though no minimum applies. For six drinks and an appetiser, our bill
rang up at 295LE. Considering our options in Downtown, it seemed rather
appropriate for an evening out. Head to Le Bistro when you're looking for an
intimate setting that is perfect for conversation and a quiet night out.