Mojo Lounge and Grill: Star Gazing amidst the Construction Sights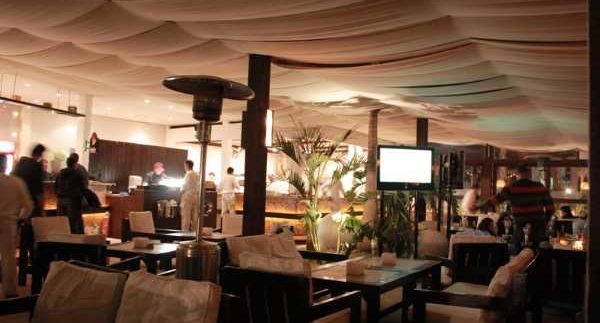 Clearly a product of Cairo's ever-shifting leisure trends, Mojo Lounge and Grill is one of many restaurants springing up in the rapidly developing outskirts of our city. Although its opening is no fresh news, it has taken a little while for people to discover it nestled amidst the corporate hubs of national banks and textile franchises just off the sometimes treacherous Ring Road.

Those who have spent time at this open air eatery can't help comparing it to an old favourite, Zamalek's Sequoia lounge, minus the Nile view and blaring traffic soundtrack of course. Here, the atmosphere is undisturbed by the noise of crowded streets and the sky view, removed from the pollution of downtown, is relatively clearer– although nearby construction sites are not so scenic.

While originality is not its strongest point, Mojo can still be a crowd pleaser. The menu could easily belong to a number of similarly-minded venues, along with the comfortably chic crowd it draws. Waiters are attentive when they want to be, serving the menu's unadventurous yet satisfying entrees of steak and grilled platters, roast chicken, sandwiches and fresh bread for various mezzas. A nice variety of fresh cocktails are offered for some tropical refreshment with the Nutella filled feteer, a popular item in many other places, generous but a bit dry and flaky.

So what is different about Mojo? As the old business adage has it's location, location, location. In this case however, it's hard to say if this helps or hinders the business. The commute via the high speed highway stretch to relax for a few hours can be out of the way and inconvenient for many city dwellers, to say the least. Additionally, the restaurant is difficult to locate among the half dug housing foundations and offices that populate the area—I suggest you go with someone who's been before if you don't want to get lost in a corporate construction maze.

Having said that, the ambiance of the restaurant itself is lovely, if you're willing to withstand the obstacles.