Pour Vous: Zamalek Rooftop with a View
The Nile Zamalek Hotel, 21 El Maahad El Swiesri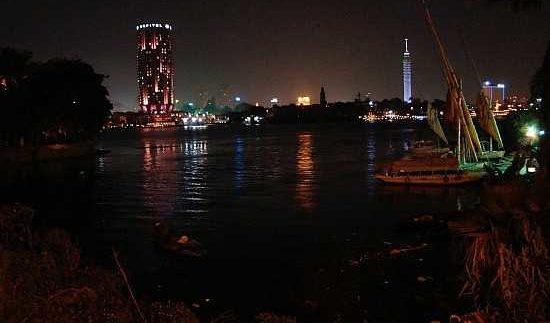 With summer just
around the corner, a breeze is always an added bonus to any Cairo hotspot. While Zamalek is home to several
nightlife options from bars to seedy clubs, Pour Vous is a rooftop terrace bar that
is quiet and secluded yet easy to get to when you're dying for a cold drink.
Situated atop the
Nile Zamalek Hotel on El Maahad El Swissri Street (just off Mohamed Mazhar
Street), Pour Vous is a worn down hangout that is more about the impeccable
view and fresh air than anything else. Its chairs and tables are strewn about
with random groupings of dead plants in some corners. However, as soon as you
land out on the terrace, the view of the city takes you away. Besides the gross
number of towering hotels, the Nile view is
breathtaking, and if you're there at sunset; you can't miss the beauty.
While the view is
gorgeous, the service isn't. Getting a waiter to actually make it to your table
is like pulling teeth and when they arrive, you may be disappointed to find out
that while there are five different types of wine and beer on the menu; they
only have a few in the kitchen.
A glass of Grand
Marquis or Omar Khayyam will run you 25LE a glass, while a bottle is around
100LE. The wine glasses came substantially full and served at the right
temperature. Stella and Sakkara were both 19LE
a pop, while spirits ranged from 25LE to 50LE, including vodka and whiskey. If
you're looking for something a little lighter; fresh juice is available for between
8LE and12LE.
While Pour Vous
carries a full-scale menu with salads (between 8LE and 20LE) and heavier plates
such as kofta (45LE) and shish tawook, your best bet will probably be sticking
to drinks. However, the crème caramel dessert (12LE) was very sweet and
satisfying. Its small size was just enough to fulfil any sweet tooth.
If you want a shisha,
expect to pay around 12LE. Pour Vous is a good place to grab a quick drink and
catch up with friends; but quality of service and more diverse drink options
are sadly lacking in this bar.