Sequoia: Scenic Nile-Side Sohour in Zamalek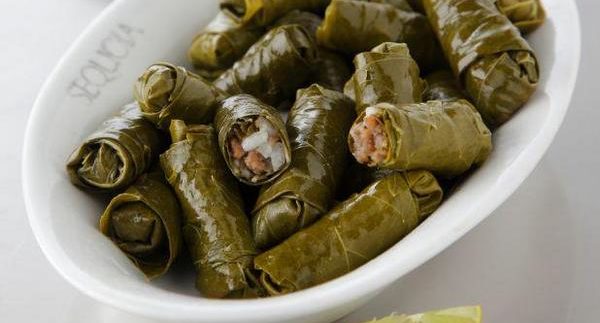 Sequoia piqued our interest once again only this time
instead of partaking in their indulgent fetar buffet, the later hours of the night
took reign where the dimly lit Nile side restaurant offered its version of
sohour.
The design by Eklego takes the all-white decor that's
characteristic of the place and breathes colour into it. A lattice fence borders
the restaurant and is painted in blocks of vibrant, mostly primary, colours.
Lamps of caged bulbs hang high and the surrounding drapery has been accented
with more hues. The lighting was subdued but leaned towards lifeless where a
few extra mood lights would have rounded it out nicely.
The menu, set as a placemat, offers a range of hot and cold
mezzas, foul, taameya and egg dishes, as well as a grills section, desserts and
a full list of hot and cold drinks. Their shisha options include
regular, flavoured and special, with prices between 13LE and 25LE.
Arriving in three crafted dollops on a plate, the hummus'
(25LE) appealing presentation did not match the taste; the paste required more
seasoning to bring out that tangy yet smooth flavour associated with the dish.
In a similar presentation, the white cheese and tomato (30LE) fared better with cheese that held itself nicely. The yoghurt salad (20LE) was crisp and
palette cleansing, the vine leaves (40LE) stuffed with perfectly moist rice.
The mini chicken shawerma (50LE) had the right flavours but
was on the dry side; one bite even produced a small piece of bone, though, which
didn't win it any points. On the other hand, the plain taameya (20LE) and the foul with
butter (20LE) were impressive; the former was crispy and fluffy,
capturing the correct mix of bean and herbs and the latter was rich with a
wonderful buttery backdrop.
The fresh watermelon juice (25LE) was served in a small decanter
with a glass, its freshness coming through with every sip. It is best to ask
for ice since the temperature of the juice is quickly effected by the evening heat. For a more adventurous beverage, their Long A'antar Iced Tea (22LE) and
Vimtohito (22LE) suggest something original to say the least.
Considerably crowded for sohour, the service was a bit
haphazard and all over the place. With a single waiter allocated to any given
table it requires some patience for your order or request to be fulfilled.
Sequoia is one of the most cherished spots in Cairo; the
expansive Nile that literally curls around the restaurant has made it one of
the most preferred places to spend an afternoon or an evening. So if you're
looking for somewhere to celebrate Ramadan in style, while feasting on a lavish
view, then this is the place to go.