Stiletto Style Lounge: Dance Floor on the Nile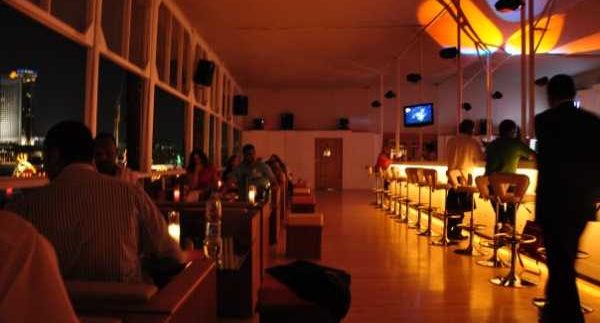 Most
of us are used to hearing complaints about nightlife in Cairo– this could be due to limited choices, as well as the fact that venues often struggle to outlast the hyped-up, oh-so-fabulous launch
party. So you would forgive us our initial scepticism upon hearing that
Nile-side night spot Stiletto Style Lounge was undergoing a face lift and new
management.
Our
first visit proved our scepticism was not entirely ill-placed. The venue itself
is impressive and spacious, with its graceful ascent into a patio area, central
indoor bar and ample dance space. The lounge lets you take in an unadulterated
Nile view, from where you can sip a cocktail and watch the twinkling lights of
the Cairo
skyline.
The
doormen are courteous and known to crack a few friendly jokes as you pass
through the metal detector before you carefully make your way down the front
steps, made all the more difficult to navigate if you're sporting four-inch
heels, of course. You
can expect a relatively chilled out atmosphere before the wee AM hours, when
the lounge is kicked up a notch for the late-night revellers.
Aside
from its drinks menu; Stiletto also serves up several Asian appetisers, a few sushi rolls, satay skewers and some mezzas;
which are priced in the range of 20LE to 50LE.
Arriving
with a hungry party fresh out of the office, we ordered vegetable spring rolls
(around 20LE), spicy salmon sushi (expect to spend upwards of 65LE on an
eight-piece sushi portion), baba
ganough, tehina and more. The bread basket that accompanied our order was full
to the brim with small loaves, baladi bread, crackers and breadsticks; making
us quiet excited to tuck in. However, after the first bite, we discovered that the
loaves were so stale; they were bound to give us a few dental woes, and we had to request a fresh basket.
After
being apologetically asked to relocate from our table near the dance floor to
one directly behind the DJ's booth, (we joked that this was the VIP upgrade we
deserved) we spent a good portion of the evening trying to peg the spry DJ's
taste. The evening's eclectic mix included Michael Jackson remixes, classic
rock, with some Desi Funk and pop tunes peppering the increasingly louder
evening of festivities.
The
150LE-minimum charge barely covers
the cost of food and drinks per person; meaning we left with a large bill and feeling a bit beleaguered by the loud music.
Leaving
the celebrating to a crowd that showed no signs of stopping by the early morning hours, we agreed that Stiletto offers
an adventuresome night of dancing, and a break from the habitual string of
lounge and shisha-filled evenings. We were duly impressed by Stiletto's
stamina, even if the experience felt a little rough around the edges.