Tamarai Restaurant & Lounge: A Splash of City Elegance
Nile City Towers, Floor 3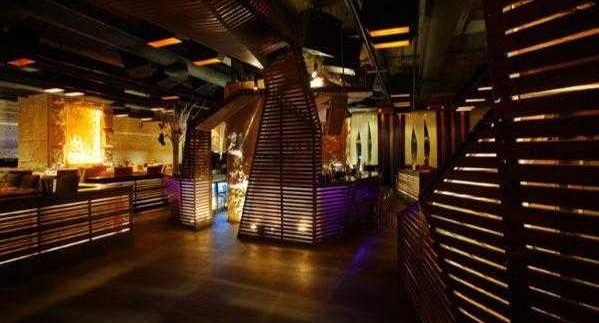 Since first gracing the city's fine dining scene in early 2009, Tamarai Restaurant and Bar has successfully kept itself a class above Cairo's most elite venues. Just over a year old, the restaurant has swiftly gained a reputation among Cairene socialites as the place to see and be seen, and has found a place as a proud favourite of celebrities and business moguls alike.

Located in Nile City Towers' North Tower, Tamarai brings a splash of elegance to the city. In summertime there is a festive outdoor patio, with an elaborate bar and ample room for dancing—and Tamarai tends to draw a crowd that likes to celebrate. This also caters to the venue's elite edge, a prime function of the Tamarai buzz. The balcony shows off a captivating view of the Nile, and although the restaurant is only on the third floor, it gives the impression of being elevated high above the city lights below.

A recent weekday visit to the winter lounge proved that for all the glitz and glamour that precede its reputation, Tamarai can be equally satisfying as a low-key place to mingle. The lounge offers a cosy setting (legendary elegance intact, of course), complete with plush couches laden with silken pillows. A gold colour scheme, along with dim spot lighting, lends an over-all glow, making for an atmosphere both dazzling and intimate. A handsome mahogany bar goes well with dark high tables, replacing the previous formal dining seating.

For those in search of a cocktail, innovations to the common martini include the Tamarai Martini (a blend of strawberry and guava, accented with hints of lime and cherry liqueur) and the Nile Martini (a bold concoction of grape, apple and Peach Schnapps infused with vanilla). If you prefer a non-alcoholic refreshment, cocktails of berries and tropical fruits pack a refreshing punch.

You can't escape the attention to interior design—from asymmetrical wood lattice mouldings to raw granite walls that invoke Egypt's ancient history—and the menu offers a classic-with-a-twist selection, created by French chef Jimmy Hurtebise. Appetisers range from fresh greens adorned with pine nuts, slivers of apple or beef teriyaki, to lightly fried vegetable spring rolls that melt on the tongue. For more substantial fare, a classic fillet mignon is surprisingly delicate, complimented with sautéed greens or the indispensable, and artfully sculpted, mashed potatoes.

The staff is friendly and efficient, yet by no means overly attentive. As one would expect, prices are on the high end, reservations are generally a must, and a substantial minimum charge of 250LE applies on weekends.