Galleria 40, 26th of July Corridor

When someone says let's go to The Tap West, our minds immediately go to a venue offering a great drinking and clubbing experience. This time around, however, we decided to give The Tap West's food menu a try, and see if the food was as good as the nights of partying that we have spent there.
Located at Galleria 40, Sheikh Zayed, The Tap West is divided into two areas.The indoor area consists of some high tables, a Foosball table, a huge bar, and of course a stage. The outdoor area contains couches which form an L-shaped path. The outdoor area is quiet and comfy, making it ideal for a chill lunch with friends.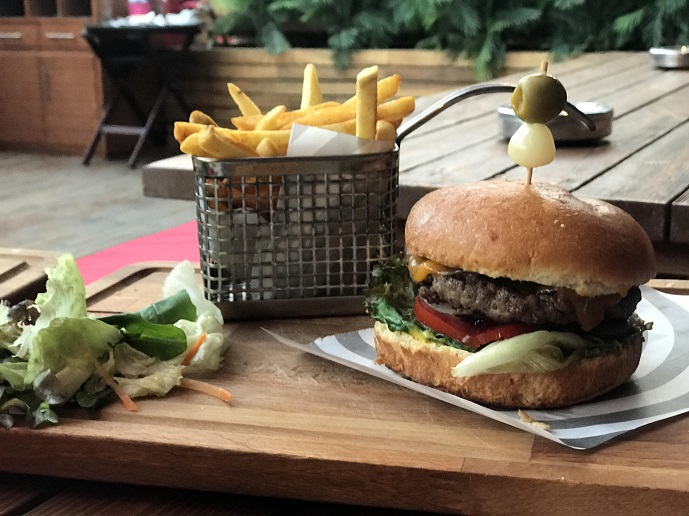 We kicked things off with two shareable appetisers; the 12 Piece Bucket of BBQ Wings (75 LE) and the Loaded Nachos (80 LE). Starting with the wings, they had a crispy thick crust that handled the sauce perfectly without getting soggy. Meanwhile, the BBQ sauce was more on the sweet side. This makes the dish ideal for those who enjoy that sweet, yet savoury, flavour. 
As for the Loaded Nachos, it had its ups and downs. On the one hand, we loved the presentation, the portion size, and the fact that they used real cheese instead of processed cheese to make the sauce. On the other hand, the chili sauce was not sauce at all, it was chunks of minced beef. In other words, it lacked the messy and watery sauciness we expected, and made for relatively dry and extra crunchy nachos.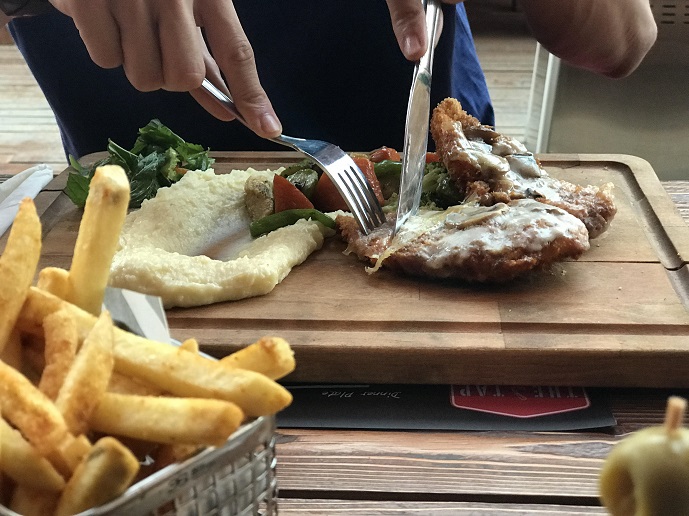 Moving on to the mains, we opted for the Provolone Chicken (120 LE) and The Original Burger (95 LE). Served with simple, yet well executed, mashed potatoes and sautéed vegetables, the super juicy fried chicken was topped with mushroom sauce and melted provolone cheese. We loved the whole dish, but we were hoping for more mushroom sauce to be served in a separate bowl, since we didn't feel its presence that much on the chicken.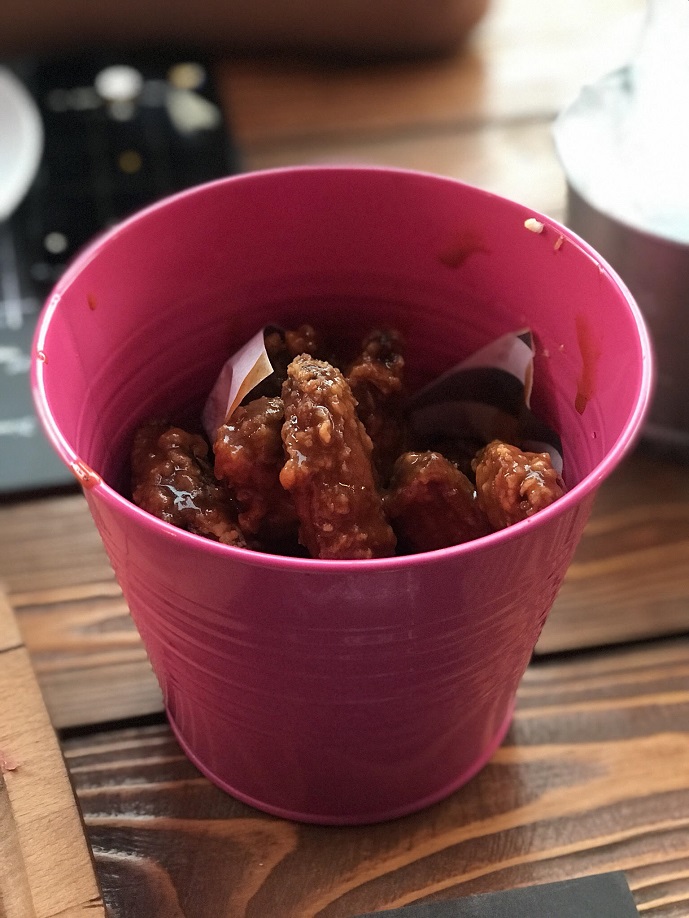 As per the burger, the 220 grams patty was very juicy and perfectly seasoned, the bun was soft and fresh, and the amount of toppings (tomato, lettuce, cheese, mustard, and ketchup) complimented the dish without overshadowing the flavours of the patty. Furthermore, the patty-to-bun ratio was on point, and the burger was served with well-prepared fries.
Our experience with The Tap West reveals that it is more than just a nightlife hot spot. Not only was the food good, but we were also super impressed by the supersonic speed of service and the very reasonable prices.