147 Soho: The Answer To Your Sushi Prayers
Meeting Point Mall, 2nd Floor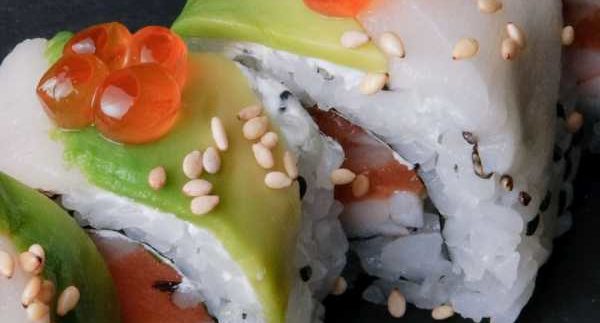 Out in the still undeveloped 5th Settlement
area is the new Meeting Point shopping centre, filled with your run-of-the-mill
restaurants and cafés. However, one of the centre's hidden treasures is a hip
sushi bar/game room on the second floor called 147 Soho.
The sushi bar's seating and environment has a rustic-yet-modern feel to it with
its light shades of grey. A few snooker and pool tables are dispersed throughout the
seating arrangements, and around the entire south end of the place, private glass rooms are featured with huge HD TVs for private gaming sessions.
The menu is quite lengthy with an international section
including your basic hamburgers and whatnot, a selection of appetisers and
soups, and of course, the sushi menu. The seafood soup (25LE) consists of fresh
salmon and crab in a nice broth, which was quite tasty, although the salmon was
a tad on the bitter side.
The drinks were also ok, but nothing particularly exceptional
to mention.
However, what left quite an impression was the sushi. If you're
a sushi fanatic and have been dying for well-priced and quality sushi, then
look no further. The nigiri selection (raw fish on an oblong piece of rice)
includes salmon (8LE), tuna (8LE), eel (9LE) and the so rarely well-made octopus
(7LE). The eel nigiri was a favourite at the table, but the octopus
was surprisingly good and juicy, and it fortunately lacked the odour that has
so infamously plagued it at other sushi joints.
If your dining companions are not familiar with sushi,
the crunchy roll (40LE) is highly recommended. The roll consists of eight
pieces of fried shrimp with avocado, surrounded by sticky and toasted rice; hence
its name. The roll was incomparable to anything else we had tasted, and it was
worth the trip to 147 Soho.
If you are with a group of people, order one of the 30-piece
sushi plates (150LE), which is easily enough for three people. The plate includes
the whole nine yards of your own selection of nigiri, accompanied with a
Philadelphia roll made of salmon, cream cheese and avocado, while the maki roll
consists of salmon and rice wrapped in seaweed. Add that to drinks and soup; and you're looking at a dinner for two for
under 250LE; with some sushi left to go.
147 Soho isn't usually crowded and gives Cairo another brilliant eating spot. Snooker
tables are available to change up your usual dining scene. Service is attentive
and extremely nice, and our sushi orders came incredibly quickly, as to be
expected since sushi is prepared raw.
For a fusion of playing and satisfying your sushi craving,
147 Soho is highly recommended.