Abo Ammar El Soury: Addicitive Syrian Food in Mohandiseen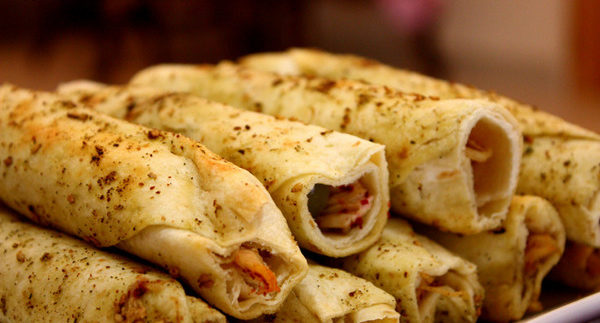 In a country where satisfaction through
food is paramount and laziness often suppresses the desire to cook, we –like
many other Cairenes- are hard to please. It's no coincidence that restaurants
frequent the Cairo 360 pages more than any other type of venue; we just love to
eat. We're proud of Cairo's eclectic pallet, but we never thought that a modest
Syrian place in Mohandiseen called Abo Ammar El Soury would have us on such a
leash.
Split into two, the shop front is
recognisable on Syria Street -of all places- by disorderly queues of people
waving their receipts at the shawerma guy who, rather than reading said
receipts, asks each and every person the same question: beef or chicken? At 12LE,
this reviewer has no qualms in proclaiming, and would dare anyone to question,
that Abo Ammar El Soury makes the best shawerma anywhere in Cairo. The
tightly-wrapped warm, fresh bread must be the key here, because we can't see
anything special going on with the preparation. In saying that, the meat and
trimmings must be laced with something addictive.
Equally as addictive is the shop's kobeba
(3LE) and sambousak (2.50LE), the latter of which of course comes in both
cheese and meat varieties. Both are invitingly crunchy on the outside and
satisfyingly soft on the inside.
We could wax lyrical all day about those
three most basic of items, but the real magic happens in Abo Ammar's restaurant
upstairs. Don't be fooled by the humble Downtown koshary shop-like
surroundings; some fantastic dishes come out of the kitchen, including the chicken
shawerma fatta (19LE). Though seemingly simple in its make-up, the three
elements of the dish work together in some kind of heavenly accord; bold,
flavoursome rice, pleasingly plain yoghurt and the mind-boggling Abo Ammar
chicken shawerma.
We also gave one of the restaurant's
signature dishes a go; the Abo Ammar veal meat (35LE). This dish comes with one
kobeba, a few fingers of dolma, small side salad, servings of hommos and tomeya
and helping of rice topped with the pièce de résistance: pieces of roughly cut
but enticing veal meat, which have a tender melt-in-your-mouth quality about
them. Apart from needing salt, the rice and meat were both prepared perfectly,
and the best praise we could give it is to say that we just wanted more.
The service at the Abo Ammar might be
questionable, but the staff does its best not to be overwhelmed by the sheer
numbers of hungry patrons, and are generally very polite and enjoy a little
banter. This is only a minor footnote in the story of Abo Ammar El Soury. Of
all the food we've had, we've yet to find fault; a more than valid excuse to
keep returning and ploughing our way down the list of dishes.