Abou Shakra: Hearty Food Fare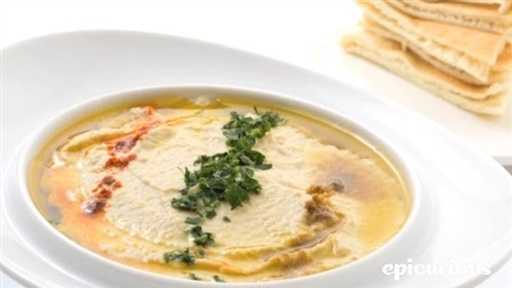 There
is nothing astounding about an Egyptian restaurant in Cairo that serves up a wealth of grills,
kofta, mezzas and more. There are a few notable restaurants that rise above the
rest, and Abou Shakra is one of them. Lauded in the past as a high-quality
venue with traditional Egyptian cuisine, Abou Shakra is today
a mid-range eatery with fairly satisfactory local cuisine. The restaurant is an
excellent choice if you are craving a substantial lunch; we suggest you bring
friends to share your many courses.
Start
with an order of their seasonal lentil soup (6LE), which comes with a wedge of
lemon to add a kick of flavour. The tehina,
baba ganough and fresh salads all fall under 10LE. The tehina and baba ghanough
dips are tart and creamy all at once, although you might want to give the
hummus a miss; on our last visit, it had a dry and pasty texture, which was nearly
impossible to manage with the fresh and steaming bread.
While
the kitchen receives considerable praise for its mixed grill and kobeba, we
recommend the grilled chicken (23LE). Sizzling and tender, the dish is
presented with your choice of potato fries, sautéed vegetables, or rice. For
something a little richer, the roast duck arrives atop a plate heaped with
cardamom-seasoned rice. For 48LE, the half bird portion makes for a hearty (though
pricy) entrée. Also available is a grilled turkey main dish, as well as more
moderately priced chicken rolls, meat, and kofta, all in the 30LE to 60LE range.

Abou
Shakra's Maadi branch leaves little to the imagination in terms of atmosphere
with its two-story location on El Lasilky Street. Large picture windows give
diners a view of the street below. The décor has an air of forced grandeur,
with cushions and high-backed chairs crammed onto both floors, in various
shades of gold and brown upholstery. Curiously, the elevator transports diners
up to the second level, but not down to the exit once you've finished your
meal.
Another
standout feature is the children's play area, heavily decorated with Walt
Disney Lion King wallpaper. The glass-enclosed
play area emphasizes Abou Shakra's position as a family eatery. While we've
never seen the place full on a weeknight, the restaurant turns into a site for
boisterous family gatherings on weekend evenings. It's no gourmet date-night
destination, though it certainly satisfies the average craving for a grilled
dinner.