Al Azhar Chinese Restaurant: Authentic Chinese Cuisine, Uyghur Style
Ahmed Saeed St, Al Dirassa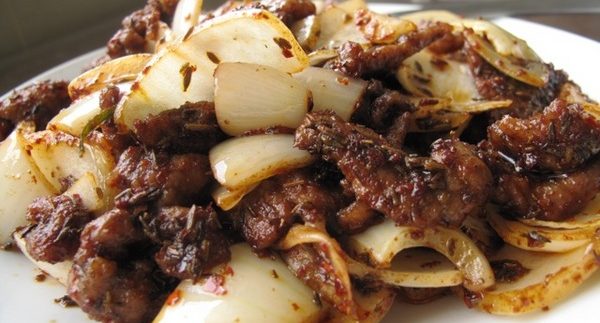 True
foodies are forever exasperated at the fact that most Chinese restaurants in
Cairo serve a westernised version of the cuisine. Some Chinese students at Al Azhar University came to the same
conclusion and opened up their own restaurant close to their dorms, where one
can experience traditional Chinese food for great value.
The students are of Uyghur decent, a populace that is
predominantly Muslim and therefore the food is 'halal' and pork-free. Al Azhar
Chinese restaurant is very small and typifies its,
'hole in the wall' nickname. Finding it is quite difficult but if you follow our
instructions you should be fine. Take Saleh Salem Road in the direction of Al
Azhar Park leaving Heliopolis. Don't take the flyover but stay underneath it.
Halfway underneath the bridge and close to the tunnel, take a right. This
street leads up to the Taki Mattress building. At the building, take a left
into the street right across from it. Then, within two minutes, you will find
the restaurant on your right hand side. It is identifiable by the Chinese
characters on the signage.
Apart
from not having an official name, it also lacks a toilet so make sure to go
beforehand. The staff hardly speak English; they only speak a bit of traditional
Arabic , as well as Chinese of course. The menu is made up of a Pharaonic photo
album featuring pictures of the dishes; we have no idea about the actual names.

We opted
for a random mix of the options, most of which were priced between 10LE and 20LE
each, and ended up with beef, fish, chicken and tofu. In addition we also
ordered several soups (also 10-20LE each). The soups were the biggest we've
ever encountered in our lives and easily make for a meal on their own. The
extremely spicy noodle soup with beef was particularly filling. The noodles were
succulent and obviously homemade. The noodle soup is not for the fainthearted;
it was super spicy and had us tearing up a bit. We also tried the beef broth
which was very good although a bit on the salty side, resulting in a thirst
that could only be cured by their delicious green tea.

The absolute best dish
we tasted was the beef with garlic in a spicy tomato sauce. The meat was
succulent and the flavours were fresh and well balanced. The fish was also
prepared well and was covered with cumin – a popular herb in the Uyghur cuisine. The winning dish, however, was the tofu. It came prepared in a tomato
based sauce and seduced even the strongest carnivore in our group.
In the
end, we paid 249LE for a group of seven people. This price includes a few soft-drinks and tea. Overall, the restaurant is definitely worth a visit as it is quite the
experience.