Anas Al Demashky: Syrian Comfort Food in Nasr City
6 El Emdad & El Tamween Buildings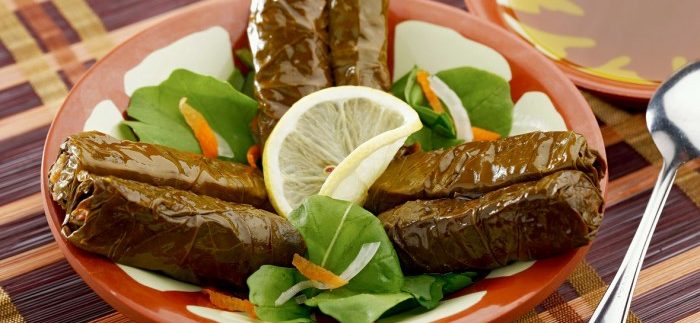 Every now and then, certain food cravings must be met. For some its burgers, for others its sushi; personally, this reviewr needs a fix of good old Syrian food every once in a while. While there has been no shortage of Syrian restaurants popping up on our food radar, one in particular has been a personal favourite.
Opening up just before 2011, Anas El Demashky has held its spot on El Nasr Road in Nasr City through four of the toughest years Egypt has faced.
With a modestly sized venue, and the typical open kitchen and shawerma stands at the entrance, the seating arrangement is as basic as it gets, which is a reflection on the food itself. Think comfort food – you don't really need much from this kind of venue besides delicious food.
The menu features all items you would expect from a Syrian restaurant, starting off with the mezzas and salads through to the manakeesh, pastries, Shawerma and even broast faroug. They also offer mini baalbakiyat or mini pastries for catering purposes or special events.
We opted for our favourites, Labnah with Olive Oil (13LE) and Vine Leaves (8LE) from the appetisers, and a Beef Shawerma Fatta (36LE) and Anous (38LE) for our mains.
The freshly made Labnah is whipped up into a plate and drizzled with olive oil, served with a basket of warm bread and a side of pickles. The Vine Leaves had a zing to them in the traditional Syrian manner. Both appetizers do exactly the job of keeping you eager for more food.
A short while later, two generous portions of fatta were served. The Beef Shawerma fatta features basmati rice is topped with fries, tomeya, pickles, fried bread and a quarter kilo of shawerma. The chicken had that crisp layer that gave it extra flavour and the whole ensemble was very tasty.
Anous, is exactly what embodies comfort food. Shish tawook, a crispy chicken breast, chicken shawerma, and kobeba, all on basmati rice, fries, tomeya, fried bread and pickles. The food is extremely filling, delicious and accurately priced.
The greatest thing about this kind of restaurant is the simple relationship between it and its customer. They know you don't expect fancy décor or waiters explaining the specials, you expect filling, satisfying food and that's all they serve.