Andrea: A Cairene Classic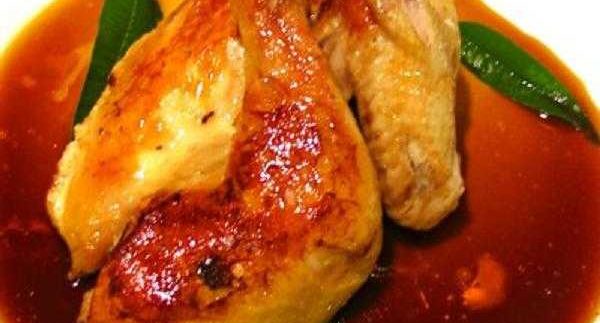 Andrea is one of the better known classics of Cairo is a chain restaurant serving up what is arguably the best grilled chicken in town. Of all their various city locations, it's highly recommended that you take a trip up to Mokattam and enjoy your meal there.

Andrea Mokattam is spacious, and subsequently ideal for large parties whether for families, birthdays or other occasions. Far from pretentious or full of airs and graces, this restaurant is casual and laid back; jeans and T-shirt being more than appropriate.

With a play area for kids it's fair to say that families with younger children will appreciate these special features for instant entertainment and distraction for the young ones, giving parents the opportunity to relax, chit chat and enjoy a nice meal out. Be warned the noise can reach high levels and put you off your meal if you're not in the mood to hear screeching and screaming from the play area. Part of the restaurant is open air as well, which is a nice departure from the design of many restaurants in the city.

If you're used to the non-existent service provided at the other infamous Haram Andrea, you'll be glad to hear the waiters at this particular branch are miles better. They actually do serve you without forcing you to resort to threatening action, and they go about their job with a smile. Many joke around with the patrons, make you feel at home, don't compromise their service and get the job done efficiently. A word of caution though, if the place is packed—which is usually the case on the weekend—you might have to brace yourself for slow service.

The red beets, tomeya, tahina as well as most other mezzas are simply delicious, especially when eaten with the piping hot, freshly baked eish baladi . Servings are ample, but if you're visiting Andrea in a large group order two or three of everything just to keep everyone smiling and satisfied. The stuffed vine leaves are nothing to write home about, the chicken liver, calamari, and grilled chicken with crisp and salty French fries are quite up to par. A specialty of theirs and one that you'll be hard pressed to find equally as good anywhere else is the grilled quail—if you've never tried this bird, now's a good time as any.

Driving up Mokattam's winding road may not be most people's cup of tea and is something of a trek, but it's worth it for the change of scenery and guaranteed quality food in a fun atmosphere. The bill will also be modest enough that you can spurge on a night out on the town afterwards, guilt free.